The husband of murdered Labour MP Jo Cox has said he feels "nothing but pity" for his wife's killer, decrying her death as an "act of terrorism".
Far-right extremist Thomas Mair, 53, was convicted of shooting and stabbing the Remain campaigner outside her Batley and Spen constituency library in the market town of Birstall, West Yorkshire, a week before the EU referendum on 16 June.
He shouted "Britain first" and "this is for Britain" as he attacked the 41-year-old, with police later finding a stash of far-right books and Nazi material at his council house in Birstall.
Mair, who has been jailed for life, showed no emotion as Cox's husband, Brendan, spoke in court about the impact the mother-of-two's death had on his family's life.
"We have no interest in the perpetrator," he told the Old Bailey, just moments after Mair had been found guilty of murdering Cox.
"We feel nothing but pity for him that his life was so devoid of love and filled with hatred, his only way of finding meaning was to attack a woman who represented all that was good about the country in an act of supreme cowardice."
He went on to describe his wife's murder as a political act, and an act of terrorism, driven by hatred that has instead led to an "outpouring of love".
In a statement later published on Twitter, he added: "We hope the country will take something from this. That Jo's death will have meaning. That those in politics, the media or in our own communities who seek to divide us will face an unassailable wall of British tolerance and the articulation of Jo's belief – that we hold more in common than that which divides us."
Labour leader Jeremy Corbyn MP described Cox's murder as an "attack on democracy", saying it had "robbed the world of an ambassador of kindness and compassion".
The evidence presented against Mair during the trial at the Old Bailey was overwhelming, with the jury taking just over 90 minutes to reach guilty verdicts. The attack was captured on CCTV, with Mair later found in possession of the two murder weapons – a modified .22 firearm and a dagger.
When Mair was stopped by police, officers told the court he held up his hands and told them: "It's me... I am a political activist."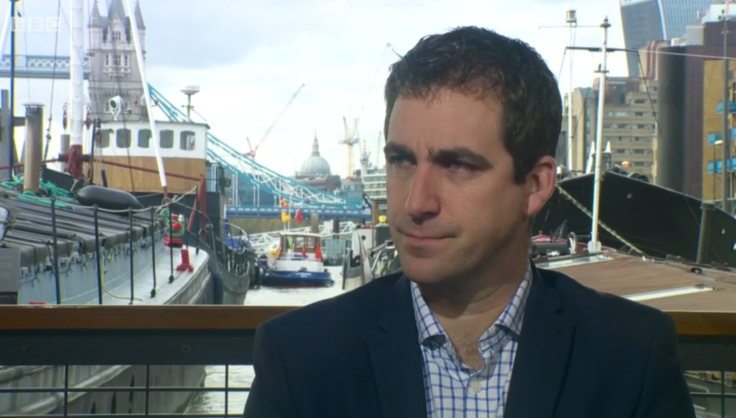 A subsequent search of his home found a stash of far-right material including a golden Nazi eagle ornament adorned with a swastika, an SS officer's book on race theory, material on white supremacist groups and press cuttings on right-wing Norwegian mass killer Anders Breivik.
Mair had refused to enter the witness stand during the trial, with his lawyer offering no evidence in his defence. He had also sat in silence during three-and-a-half hours of police interviews, and during a court appearance gave his name as "Death to traitors. Freedom for Britain".
After his conviction on Wednesday (23 November), the judge, Justice Wilkie, refused his request to address the court, saying he had plenty of chances to explain himself, and had not done so.
He told him: "In the true meaning of the word [Cox] was a patriot."
He continued: "It is clear from your internet and other researches that your inspiration is not love of country or your fellow citizens, it is an admiration for Nazism, and similar anti democratic white supremacist creeds where democracy and political persuasion are supplanted by violence towards and intimidation of opponents and those who, in whatever ways, are thought to be different and, for that reason, open to persecution.
"Our parents' generation made huge sacrifices to defeat those ideas and values in the Second World War. What you did, and your admiration for those views which informed your crime, betrays the sacrifices of that generation. You are no patriot. By your actions you have betrayed the quintessence of our country, its adherence to parliamentary democracy."