Jo Cox murder trial: Accused far-right killer 'had golden Nazi eagle and material on Anders Breivik in home'
Thomas Mair allegedly visited far-right websites including US neo-Nazi news site Stormfront.
The alleged far-right extremist accused of murdering MP Jo Cox kept a golden Nazi eagle ornament adorned with a swastika on his bookcase, a court has heard.
Thomas Mair, 53, was also said to have kept at his home an SS officer's book on race theory, material on white supremacist groups and press cuttings on right-wing Norwegian mass killer Anders Breivik.
Mair, an unemployed gardener, is on trial for allegedly shooting and stabbing the Labour MP outside her Batley and Spen constituency library in Birstall, West Yorkshire, just a week before the EU referendum.
The 41-year-old Remain campaigner and mother-of-two was stabbed 15 times and suffered three gunshot injuries. Mair, from Birstall, denies murder.
The second week of the trial saw the jury shown photographs of items said to have been found inside Mair's council house after his arrest.
PC Nicholas Russell, who was the first officer through his door, said in a statement read to the court: "On top of the bookcase was a small gold-coloured ornament of a Third Reich eagle with a swastika on it."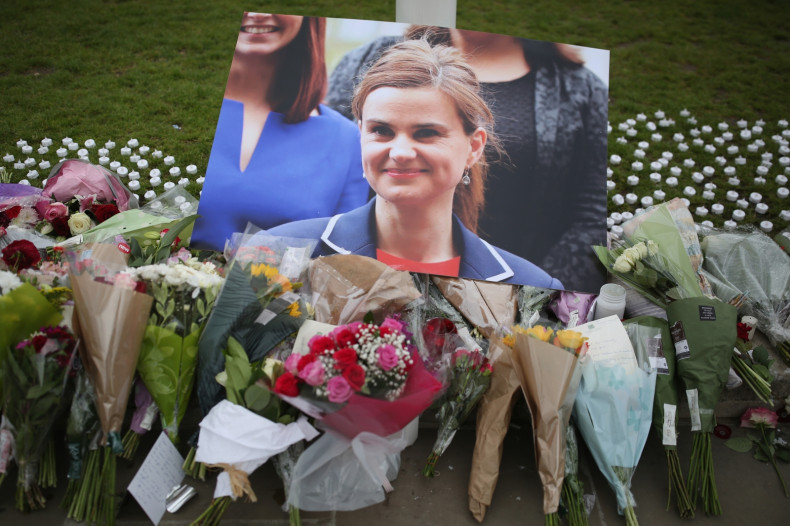 The jury went on to hear that books found in the search included "March of the Titans: A History of the White Race", "The German Home Front 1939-45" and "The Politics of the Holocaust".
A dossier on Cox was also allegedly found, made up of newspaper articles about the MP, a printout of her biography from her website, and a quote from her that read: "I believe the patriotic choice is to vote for Britain to remain inside the EU."
A printout of a Wikipedia entry on the Ku Klux Klan-associated White Patriot Party was allegedly found in Mair's drawers, along with material on the BBB – a notorious South African neo-Nazi organisation also known as the White Liberation Movement.
A bag found at his property was also said to have contained rune stones carrying BBB symbols.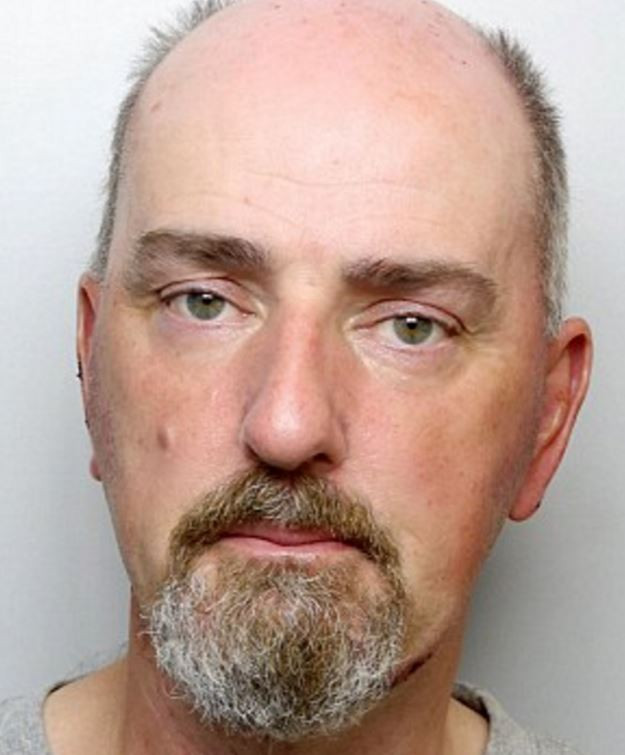 Thomas Mair denies murdering Labour MP Jo Cox
Cox had been in Birstall to attend a surgery for her constituency on the day of her death on 16 June. An anti-Brexit campaigner, she had been due to join a EU referendum campaign stall later that day.
Witnesses told the court last week they heard her attacker shout "Britain first" and "This is for Britain" during the alleged murder.
Jurors were also told that Mair had accessed "far right" material on the internet before Cox's death, including on the Ku Klux Klan and Hitler's Waffen SS. He was also said to have visited the US neo-Nazi news and commentary site Daily Stormer, and searched for Dylann Roof – a 22-year-old accused of killing nine black Americans in South Carolina in 2015.
Mair had declared himself a "political activist" when he was approached by police moments after the attack, the court had heard.
The prosecution say he was found with a .22 modified firearm which he allegedly used to murder Cox, shooting her in the head and stomach.
Mair's neighbour of 13 years, Katie Green, described him as "very quiet, very shy but did not see any visitors".
Mair denies murder, grievous bodily harm with intent, possession of a firearm with intent to commit an indictable offence and possession of an offensive weapon – namely a dagger.
The trial, which is expected to last three weeks, continues.