'Jo loved Christmas' says Brendan Cox in alternative Christmas Day speech - read it in full
Labour MP's widower reflects on the tumultuous events over the past year.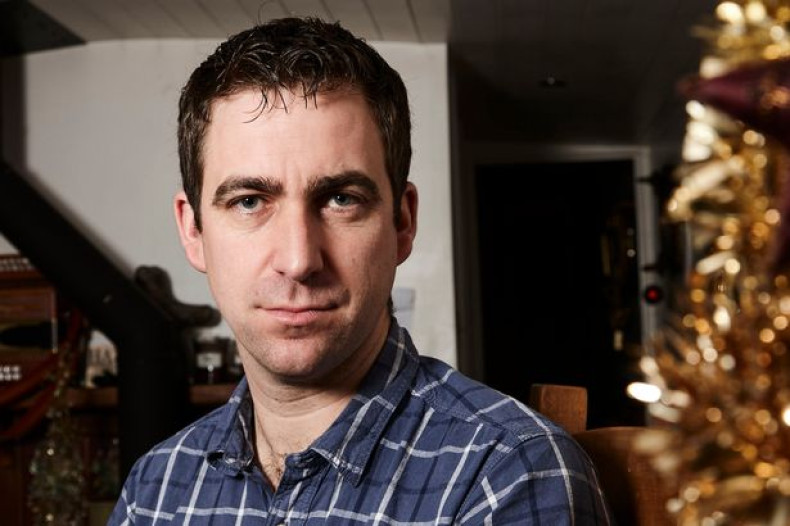 For as long as the viewing public can remember, the Queen's Christmas Day speech has been an annual fixture as the senior royal reflects on the past year, its events and what the nation has to look forward to.
But this year, along with Her Majesty's pre-recorded speech that will air on BBC1 at 3pm, there is an "alternative" Christmas message, courtesy of Brendan Cox.
The widower of former Labour MP Jo Cox is set to offer words of hope as he gives Channel 4 an unconventional type of Christmas speech. He will say that his family remembers the good times they had with Jo, who loved the festive period.
The message will be broadcast at 2.05pm on Christmas Day.
Brendan Cox's alternative Christmas speech
Jo loved Christmas, the games, traditions, the coming together of friends and family and above all the excitement of our kids. This year we'll try to remember how lucky we were to have Jo in our lives for so long and not how unlucky we were to have her taken from us.
2016 has been an awful year for our family and it's been a divisive one for the wider world. A year in which fascism, xenophobia, extremism and terrorism made us divided and feel threatened from America to Europe, the Middle East and beyond.
A wake-up call for all of us who thought that the values that feel so much part of our society – tolerance and fair play – were in some way sacrosanct and didn't need defending. A wake-up call that this isn't someone else's problem. A wake-up call that we all have our part to play.
In a speech a few weeks before she was killed, my wife quoted Edmund Burke who said 'All that is necessary for evil to triumph is for good men and women to do nothing.' That has never been more true than at this Christmas. Our family will be remembering Jo in every moment, her energy, her enthusiasm, her love and her example.
After all that's happened this year, she would hope that all of us make a resolution to do something in 2017 to bring communities back together. To reach out to somebody that might disagree with us. Now is not a moment to shout louder. It's a moment to reach out.
If 2016 was a wake-up call, I hope 2017 might be the year in which we realise that we've got more in common than that which divides us.
Labour MP Cox was 41 when she died shortly after being shot and stabbed multiple times in Birstall by far-right extremist Thomas Mair a week before June's EU referendum.
Mair was sentenced to life imprisonment after being found guilty of the mother-of-two's murder, and her death was described as "an act of terror" by the trial judge.
On that fateful day of 16 June, Cox had been due to hold a constituency surgery. She was an MP for the Batley and Spen constituency from her election in May 2015 until her murder 13 months later, having won the seat with an increased majority for Labour in the 2015 general election.