A judge highlighted the murder of Jo Cox by a far-right extremist as proof internet hatred does "not always stay online" while sentencing a neo-Nazi found for running a hate campaign against fellow labour MP Luciana Berger.
Joshua Bonehill-Paine, 24, has been jailed for two years after being convicted of racially aggravated harassment after posting a series of anti-Semitic articles against the MP for Liverpool Wavertree.
During the trial at the Old Bailey, the jury heard how Bonehill-Paine posted a series of articles aimed at Berger which showed the "depth of your hatred of Jewish people".
The title of articles, four of which were posted of far-right propaganda site The Daily BALE [Britain Against Left-wing Extremism] include 'Is the Labour Party a Jewish party?', which asked why there was an over-representation of Jewish Labour MPs and peers, 'Racist Anti-White Jewish Labour MP Luciana Berger exposed' and 'The Legacy of Operation Filthy Jew B***h'.
Bonehill-Paine – who is already in jail for inciting racial hatred after advertising a neo-Nazi rally in Golders Green, an area of north London with a high Jewish population – was found guilty at the Old Bailey after the jury deliberated for just one hour.
During his sentencing remarks, Judge Justice Spencer used the murder of the MP for Batley and Spen in June by white nationalist Thomas Mair as an example of how online hatred could move onto real-life violence. The far-right fanatic was found to have researched the MP, as well as websites for the KKK and far-right publication the Occidental Observer, before shooting Cox.
Spencer said: "In her evidence to the jury Ms Berger described in restrained, dignified and moderate terms the enormous distress and upset you caused her and her family, and her Parliamentary team. Not surprisingly, she feared for her personal safety.
"As she put it, 'I knew that what happened online did not always stay online.' Subsequent tragic events this year in relation to her fellow Member of Parliament, Jo Cox, illustrate this truth. When she saw the articles she felt sick. They came at the same time as thousands of messages, as the result of your inspiring others to get involved in the campaign against her."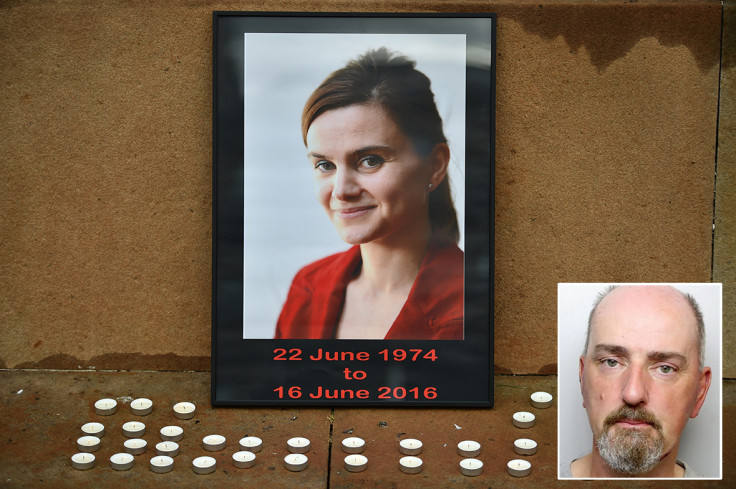 The court heard how at the height of the hate campaign against her, Berger received around 2,500 anti-Semitic tweets.
Spencer added to Bonehill-Paine: "You described her as a racist and a fascist who hated all white British people, a vile Jewish middle class anti-British pro-genocide rodent and a very evil woman who supported anything other than Britain. In the article, you doctored photographs of Ms Berger and political colleagues into sexualised images."
Bonehill-Paine had also superimposed Berger's face onto a rat as well as calling her an "an evil money-grabber" and someone with a "deep-rooted hatred of men" as part of his campaign. Bonehill-Paine began the abuse in response to the jailing Garron Helm, who was convicted for tweeting a picture of Berger with a yellow Star of David on her forehead along with the hashtag "Hitler was right".
Spencer said: "As if all this were not enough, a flood of light was cast on your true motivation and intent towards Ms Berger by an appallingly racist video posted on the Internet during the indictment period, described by your own counsel as indefensible. In it you provided the voice-over to the photographs and images. It did not refer to Ms Berger, but the theme was the occupation of a white district in London by 'the foreign Jewish enemy', with a call to 'wake up to the terrible reality of white genocide.'
"It was so offensive that I do not propose to describe it any further. It showed beyond any doubt the depth of your hatred of Jewish people, including Ms Berger."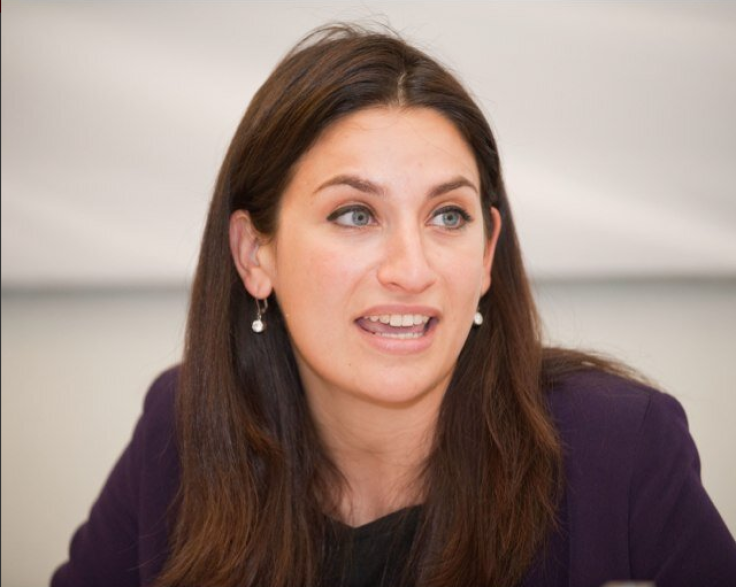 He concluded: "In my judgment it is difficult to envisage a worse case than this of racially aggravated harassment of this kind. You do not have the mitigation of a guilty plea, nor have you expressed any remorse. On the contrary you sat in the dock smirking throughout the trial and I noted your demeanour whilst Ms Berger was giving evidence.
"You plainly enjoyed her discomfort. The message needs to go out loud and clear that racial hate crime, where the intention is to harass the victim, will be dealt with very severely, and deterrence must be an important element of the sentence."
DC Claire Starr, the investigating officer from the Public Order and Resources Command, said: "No-one should put up with harassment and racial abuse and I would urge any victims of such crime to report them to police. Bonehill-Paine is a prolific offender who uses the internet to target innocent people and destroy lives and I am pleased that today he has received a further two-year jail term to add to the sentence he is currently serving."
Articles posted by Bonehill-Paine
Racist Anti-White Jewish Labour MP Luciana Berger Exposed
Is the Labour Party a Jewish Party?
ZOG [Zionist Occupied Government] attacks The Daily Stormer in relation to successful Berger campaign
Joshua Bonehill: On the eve of battle
The Legacy of Operation Filthy Jew Bitch