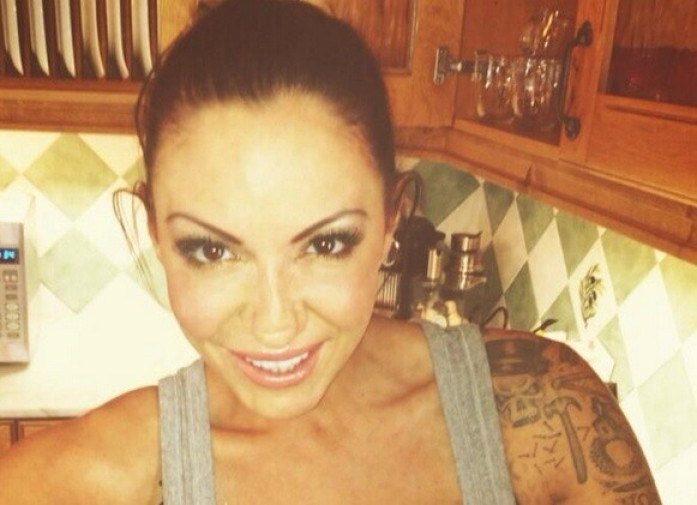 A man who created doctored photos of Jodie Marsh having sex with him has been detained under the Mental Health Act.
Joseph Mafwenke, 38, photoshopped the fake images and then posted them to defunct lads' magazine Zoo, during his deranged mission to win the heart of reality TV star Marsh.
He also penned up to five letters a week which were delivered to Marsh's home in Brentwood, Essex. They detailed his plan for them to be married and for the former topless model to bear him "four children".
Mafwenke was finally stopped from pursuing Marsh when the authorities got involved. He explained: "I wanted to try my chances with her."
His doomed courtship rattled Marsh - a glamour model turned bodybuilder.
She said: "Straight away, I knew it was not normal fan mail. The letters would say things like, 'You will be my wife', 'You will have four children' and 'We are meant to be together'.
"I was left nervous. I was worried that he was mentally unstable."
At Basildon Crown Court, Mafwenke was sent for assessment at a mealth health unit.
Judge David Owen-Jones said: "I am satisfied, having read the psychiatric reports, the proper course of action is to make an interim hospital order so professionals can assess and examine you further.
"I make the order and in due course you will be brought back before the court.
"Reports from the hospital will then be considered and I will decide the course of action."
Marsh is currently out of the country while filming a TV documentary. She has spoken previously about her terror at the hands of men desperate to get intimate with her.
Recalling one experience, years ago, with a club bouncer whom she met during a night out and invited back to her flat, Marsh said: "I was attacked. I thought, 'He'll rape you, he'll kill you.' Even thinking about it now, I feel absolutely sick."