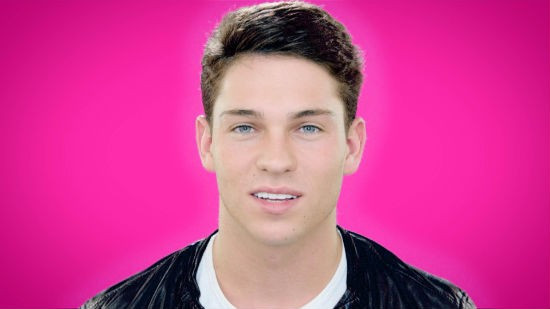 TOWIE's Joey Essex has been traumatised after being robbed at knifepoint for his £10,000 Rolex.
The 21-year-old nightclub promoter was attacked by muggers, who posed as fans, in a car park in Hammersmith, west London.
The Only Way is Essex star told the Sun that two men approached his car and asked to take his picture before attacking him and making off with his watch.
He said: "I got a knock on my car window asking if I was Joey Essex and if I would have my picture taken.
"We did the picture and when I put some money in the parking ticket machine, the geezers got hold of me and threw me over.
"It wasn't until I got up that I realised they had nicked my watch and when I hit one of them back, he got out a knife," he added.
Essex, who is dating fellow cast member Sam Faiers, appeared on Daybreak to open up about the attack.
He told hosts Kate Garraway and Dan Lobb that the attack was all to "all to do with jealousy".
He believed his attackers recognised his car and had been following him.
Essex is not the first member of the ITV show's cast to have been attacked in recent months.
In 2011 sisters Sam Faiers and her sister Billie were both attacked by a girl gang and earlier this year Lydia Bright's shop, Bella Sorrella, was vandalised and Lauren Goodger's salon, Lauren's Way, was petrol-bombed.
Hammersmith and Fulham robbery squad police officers are investigating the car park robbery.