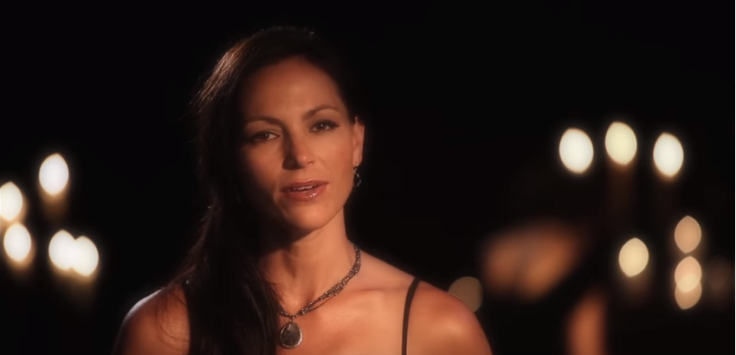 Hope and her family's unconditional love and support have helped cancer-stricken Joey Feek deal with pain and even defy her doctor's prediction about her life span. The country singer, part of the Grammy nominated couple Joey+Rory, is currently sowing seeds with her 23-month-old daughter Indiana.
Her husband Rory, who has been praised for his love and support for his ailing wife, has revealed that spring is Joey's favourite season and sowing seeds and planting seedlings is when "she feels most alive".
"And this year, in spite of all she's going through... is no exception," he wrote in his blog site This Life I Live.
The 50-year-old gospel singer has also revealed that his wife, who has stage 4 cancer, has become thin in the last few weeks, but is giving him notes on how to maintain her garden in future when she will be gone
"So thin and gaunt, and more frail than ever, my wife is sowing her seeds – putting down roots in the soil of our lives and hearts. Getting us ready for something that we can't see right now for the tears in our eyes... something she might not even get to see at all," he wrote.
In the heart-warming post, Rory also mentioned his desperateness to see his ailing wife recover and nurture their beautiful garden in their house in Tennessee. "I take notes in my laptop, but I don't really want to know. Not really. I just want her to be able to be in the garden – this year and twenty more after it. I want her to be able to weed and water and hoe and harvest, and to be able to can and freeze the fruit of her labor and feel the pride that she's felt in the past at knowing that "these sweet potatoes and beans and tomatoes are from our land"…from her hands."
Rory also shared a picture of the ailing singer, wearing a necklace with three pendants having the names of her toddler daughter and two step-daughters. The Facebook picture was captioned 'keeping our girls close to her heart.'
The father-of-three also revealed that their daughter Indiana is the reason Joey keeps smiling during her difficult days.
Doctors stopped Joey's treatment after the cancer relapsed and tumours spread to other parts of her body. She was sent to hospice care to spend the remaining days with her family. Since November 2015, Joey is spending her time with her loved ones in her hometown of Alexandria, Indiana.