John Cusack has shut down claims he sent a death threat to President Donald Trump.
In a tweet posted on 26 June, Cusack, 50, criticised Trump and the Republican party's proposed healthcare bill, writing: "Message to GOP rob health care give tax breaks to rich bill -from sweet smell of success yr soon out of power." Alongside the caption, Cusack posted a photo of the quote: "Yer dead – Get yerself buried" written on the side of a building.
Although many initially perceived it to be a direct threat to Trump, 70, Cusack reveals it is actually a quote from the 1957 film Sweet Smell Of Success. Defending his comment, the Being John Malkovich actor tweeted: "Your so threatened by a movie line - the writer is Clifford Odettes by the way - you can get it on iTunes- enjoy."
Further explaining his message behind the quote, Cusack added: "maga crew – trump presidency is in "a death spiral' – words he uses to describe Obama care trump presidency in a death spiral too. But politically he's dead in water – a metaphor – like resistance pics – 'yr dead get yourself buried' a line from sweet smell of success with the great Burt Lancaster and Tony Curtis – funny they were exposing the roy Cohn's of the world – trump role model and hero."
He added: "I think he is totally political dead - ie f****d i.e. Already hit the iceberg," before describing himself as a "non-violent person". Cusack has voiced his concerns over Trump's presidency in the past, previously calling for the US congress to "impeach this insane clown horror show".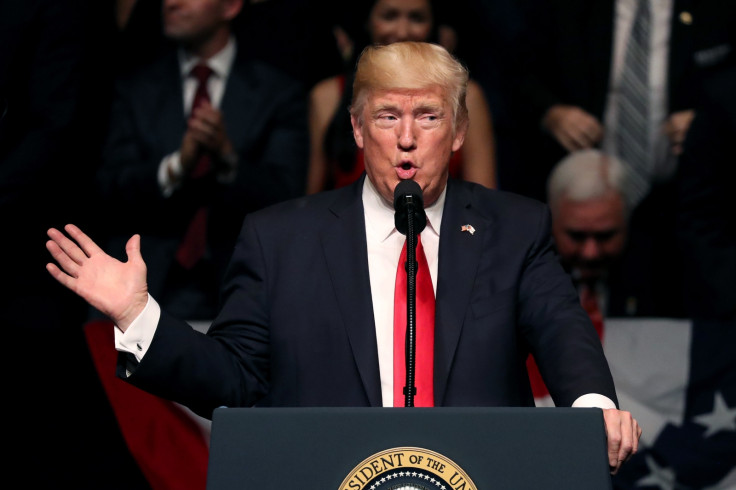 Cusack is not the only Hollywood star to come under fire for their comments about Trump. His tweet comes just days after fellow Hollywood actor Johnny Depp was accused of inciting violence towards the leader at Glastonbury festival.
The Pirates Of The Caribbean star is said to have told the 1500-strong audience at a screening of his 2004 film, The Libertine: "Can we bring Trump here? I think he needs help. This is going to be in the press, and it will be horrible. But I like that you're all a part of it. When was the last time an actor assassinated a president?"
In May, comedian Kathy Griffin received backlash for posing with a Trump's fake decapitated and bloodied head during a shoot with photographer Tyler Shields. Griffin later apologised for the photo and admitted: "I went too far."