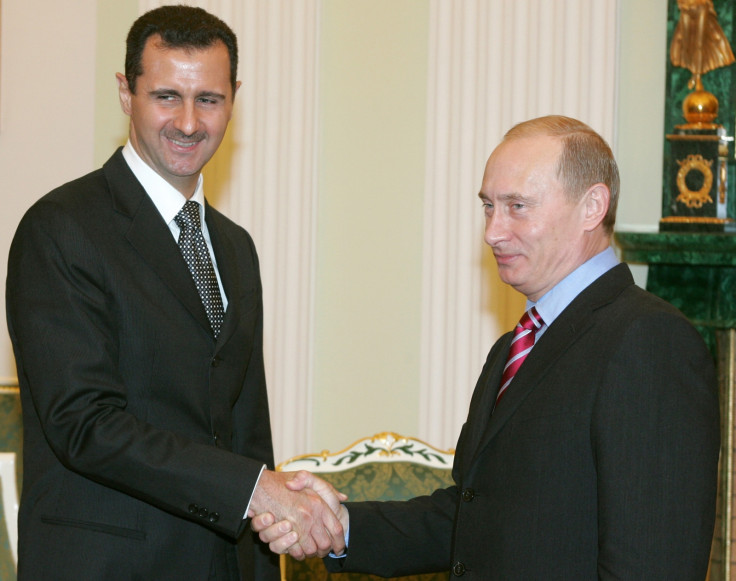 US Secretary of State John Jerry has expressed concern over Russia's latest alleged plan for military intervention in Syria. Kerry told his Russian counterpart Sergei Lavrov during a telephone conversation that if Moscow wades into the multi-layered Syrian conflict it is bound to escalate tensions.
A US State Department statement read: "The secretary made clear that if such reports were accurate, these actions could further escalate the conflict, lead to greater loss of innocent life, increase refugee flows and risk confrontation with the anti-ISIL [another acronym for Islamic State] coalition operating in Syria."
Washington's remarks have come after more than one media outlet reported, citing anonymous US sources, that Russia was considering expanding its role in Syria in support of President Bashar al-Assad's regime, a close ally of Moscow. The New York Times reported that Russia had dispatched an advance military team alongside housing units to Syrian forces.
Russia is also believed to have supplied an air traffic control centre to a Syrian airfield. The anonymous American sources cited in the reports said they were unsure of Russia's original intentions and it was unclear whether it can support any Russian air strikes if Moscow decides to enter the conflict.
The State Department statement added: "The secretary called Russian Foreign Minister Lavrov this morning to discuss Syria, including US concerns about reports suggesting an imminent enhanced Russian military build-up there." It also said the top two diplomats will continue to engage in talks to handle the Syrian situation.
Syria has been engulfed in intense violence since 2011. What started as an uprising against Assad has snowballed into a full-fledged civil war with no end in sight.
Earlier, it was reported that Russia was planning to supply warplanes to the Syrian regime to fight the IS jihadists. Russian President Vladimir Putin also said that it was too early to discuss deployment of Russian soldiers on Syrian soil.