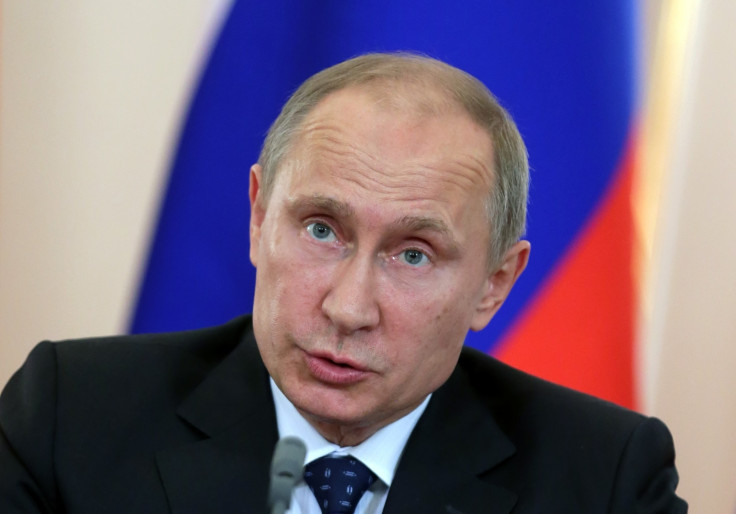 Russian President Vladimir Putin said Syria's President Bashar Al-Assad is ready to share power and even could hold snap parliamentary elections.
Russia has been Assad's main international ally during the four-year civil war that has caused millions to flee the country and cost more than 200,000 lives.
Moscow has repeatedly resisted calls for Assad to step aside, and Putin said the West should work with Assad's regime to combat jihadist organisation Islamic State, which now controls more than half of Syria.
"We really want to create some kind of an international coalition to fight terrorism and extremism," Putin told journalists on the sidelines of the Eastern Economic Forum in Vladivostok.
Putin added he had already spoken to US President Barack Obama on the matter, reports Reuters. "We are also working with our partners in Syria. In general, the understanding is that this uniting of efforts in fighting terrorism should go in parallel to some political process in Syria itself," Putin said.
"And the Syrian president agrees with that, all the way down to holding early elections, let's say, parliamentary ones, establishing contacts with the so-called healthy opposition, bringing them into governing."
On Thursday, Russian military and aircraft were reported to have been deployed to support Assad's forces in Syria. White House spokesman Josh Earnest said on Thursday, September 4, that "any military support to the Assad regime for any purpose, whether it's in the form of military personnel, aircraft supplies, weapons, or funding, is both destabilizing and counter-productive".
The US insists that Assad step aside. In July, Obama told reporters in Washington DC that the only way for Isis to be defeated was for Assad to leave office and for the government to be replaced by an "inclusive" government "that serves all Syrians".
The US has launched airstrikes against Isis positions in Syria, but efforts to build a ground force of moderate rebels to take on jihadist rebels on the ground have so far had little success, with five leaders kidnapped by jihadist group Jabhat Al Nusra shortly after finishing US training.