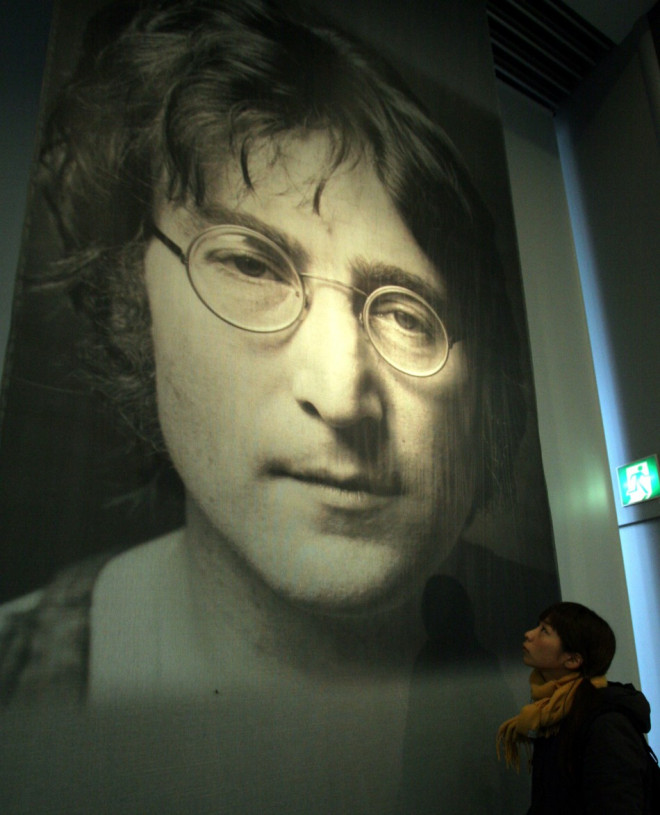 An array of art works, supposedly the largest ever collection of John Lennon, will go under hammer in New York in June.
The collection includes the former Beatles singer's autograph drawings and manuscripts of his critically acclaimed books, In His Own Write (1964) and A Spaniard in the Works (1965), the Sotheby's auction house announced.
"Including 89 lots ranging from $500 to $70,000, this is the largest private collection of John Lennon's work ever to come to market," the auctioneer said in a statement.
Auction of Lennon's private art works coincides with the 50th anniversary of the publication of In His Own Write as well as golden jubilee of The Beatles' landmark first appearance in America in 1964 on the Ed Sullivan show.
Lennon gave his drawings and manuscript to publisher Tom Maschler, who has been keeping the rare collection for the last 50 years.
"My relationship with John Lennon was different to those I had with all the other authors I worked with over my years as a publisher," Maschler recalled.
"Having seen a superb sketch of his that a mutual acquaintance showed me, I met with John to suggest that he should produce John Lennon In His Own Write. I then had to inspire in him the confidence to write and produce the drawings."
He said the book that contains verse, wicked humour, puns and comic drawings underline the accomplishments of Lennon as both an artist and an author.
Maschler believe the auction will bring an alternative perspective on one of the twentieth century's greatest musicians to the fore.
"His writing was even compared to Hilaire Belloc and Edward Lear by serious critics. His art, however, was underrated then, and I believe it remains so. I very much hope that this auction will redress the balance," he said.