Former Sex Pistol vocalist and punk stalwart John 'Johnny Rotten' Lydon has described the politically anarchic element of US President Donald Trump's administration as "thrilling".
However, the straight-talking star, who has since fronted Public Image Limited since 1978, made clear he did not support the policies of the Republican leader, branding him a "poor man's Sex Pistols".
In an interview with The Sunday Times, the 61-year-old — now a US citizen — discussed the ongoing relevance of punk lyricism in today's fractious, populist-ridden climate.
"Songs like Problems and Anarchy could meet the requirements of today," he said. "Politicians don't change until someone storms in and ruffles their feathers."
Lydon believes Trump's victory has shaken up the system, and that his apparent inability to unite the nation and lead with a sense of authority will ultimately benefit the nation.
In the post-truth era of alternative facts, broken promises and failed healthcare bills, the singer suggests Trump may ultimately act as a positive benchmark, sparking a fire over political engagement from a young age.
"That's why a fabulously awkward person like the Donald is really a poor man's Sex Pistol. He's exactly the wake-up call we need. I find it thrilling that, indirectly, he's made everyone interested in politics, properly, again. The next four years is going to be fun."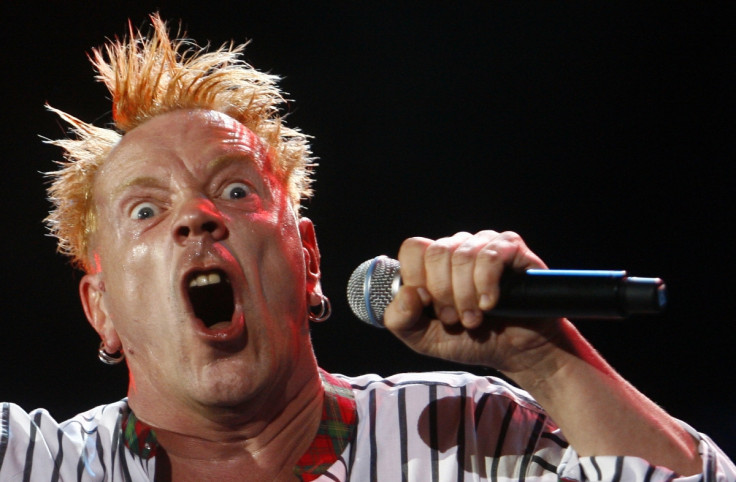 The comments echo that of singer Annie Lennox, who suggested Trump's presidency has been advantageous in inspiring a new wave of proactive feminism amongst women.
Lydon, although arguably far from the counter-culture figure he once represented after appearing on I'm A Celebrity and fronting butter adverts, remains equally cutting about his opponents.
The singer admonished Joe Corré, the son of former Sex Pistols manager Malcolm McLaren and fashion pioneer Vivienne Westwood, for burning £5m ($6.24m) of Sex Pistols memorabilia at a so-called London anti-establishment protest in November 2016.
Held in response to the Punk London event, which celebrated the 40th anniversary of the Sex Pistols' debut single Anarchy In The UK through a series of exhibitions, Corré justified his controversial stunt by saying "punk was never, ever, ever meant to be nostalgic… punk has become another marketing tool".
Lydon hit back, asking: "Who the f**k was Joe Corré during punk?
"You can't revisit history, give yourself a starring part, then claim you're going to destroy it. Oh, the rebel offspring of the rich and famous. They're everywhere these days, aren't they?"