Football icon David Beckham has honoured Mother's Day by posting Instagram pictures dedicated to both wife Victoria Beckham, and his own mother, Sandra.
The former England captain 41, has four children with wife Victoria, 42. This includes three sons, Brooklyn, 18, Romeo, 14, Cruz, 12, and five-year-old daughter Harper Beckham.
Writing to his 34 million Instagram followers on Sunday (26 March), he captioned a picture showing the family standing together and staring out at the ocean in contemplation.
"Happy mama's day to another amazing mummy…Someone that has raised these beautiful little ones to be the most precious, special and loved children... A woman that has drive, passion, intelligence and love for her children.
"What gets any better than that?? Thank you for giving me the most beautiful gift @victoriabeckham (To all the mums have an amazing day)," he wrote.
The emotional post follows a tough few months for the family in which Victoria has stood by her husband.
Days after a wide-ranging interview on BBC Radio 2's Desert Island Discs in which the one-time Manchester United star dismissed the notion of "Brand Beckham", a series of leaked emails between the athlete and his PR manager Simon Oliveira, undermined his public image.
The exchanges, branded Beckileaks, revealed how the 41-year-old fumed about singer Katherine Jenkins receiving an OBE for services to music and charity over his own United Nations initiatives in 2014.
"Singing at the rugby and going to see the troops plus taking coke. F*****g joke," he wrote in one message, referencing her previous drug abuse problems.
Further correspondence saw Beckham rage "unless it's a knighthood f**k off" and dismiss the Honours Committee as "unappreciative c***s".
Representatives for the former England captain says the messages were "hacked and doctored" and have been taken out of context to provide a "deliberately inaccurate picture".
In contrast, Victoria, a former Spice Girl, received an OBE in the New Year's Hours list for subsequent services to fashion.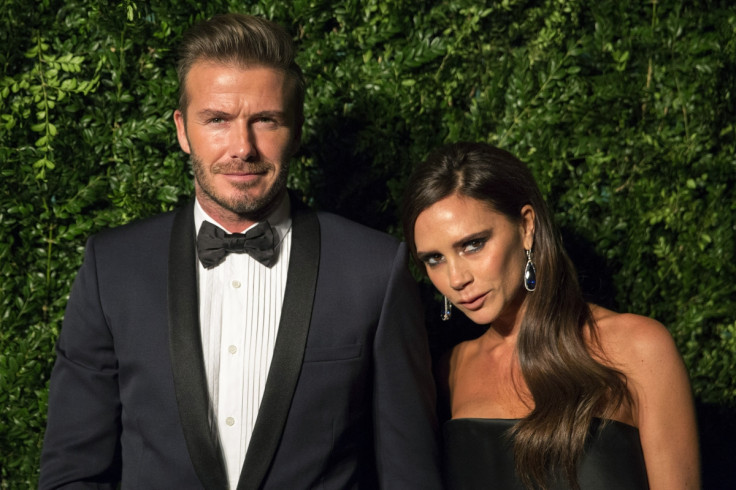 The couple, who married in 1999, remain incredibly high profile, but have stayed together while other big-name relationships crumble throughout popular culture.
In eerily prescient comments given in the… Island Discs interview aired before Beckileaks broke, Beckham said: "Whenever we've come up against tough times, we know each other better than anybody knows us so we talk.
"Do we stay together because it's a brand? Of course not. We stay together because we love each other.
"We stay together because we have four amazing children. Of course, we go through tough times. When we go through tough times we work through it as a unit, as a family."
In a separate post, the Essex-born Unicef ambassador also acknowledged the influence of his mother Sandra, throughout his life.
Uploading a collage of pictures showing her by his side at various stages throughout childhood and adult stardom, Beckham wrote.
"Happy Mother's Day to the most amazing mum… You deserve a day of love and looking after every single day but today is your day so don't resist the love that will be coming your way because normally you make it about everyone else except you," he wrote.
"Thank you for being that person that has always been here for me no matter what," he said. "Happy Mother's Day mum. PS I secretly love when you comment on my posts."