Fugitive software guru John McAfee has been arrested by Guatemalan authorities and will be deported to neighbouring Belize where he is sought for questioning over the murder of his neighbour.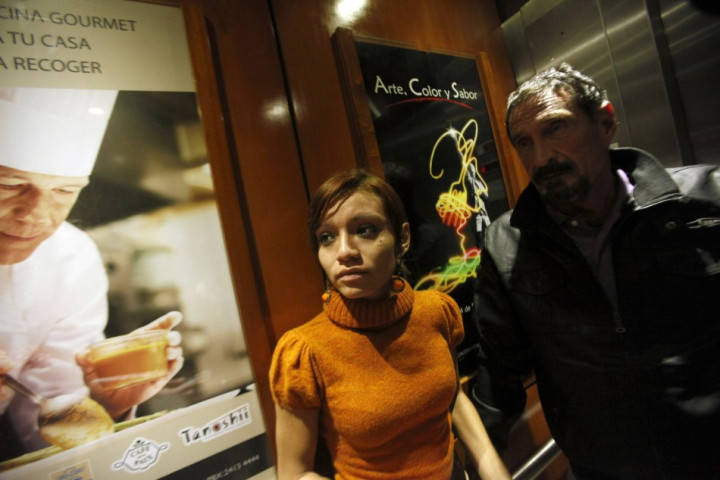 He was reportedly arrested from the Villa Real hotel in an affluent area of the capital, Guatemala City.
Guatemala is seeking the deportation of McAfee for illegally entering the country. Earlier, McAfee said he would be seeking political asylum in Guatemala.
There was no international arrest warrant for the 67-year-old and there is no extradition treaty between Guatemala and Belize.
"He entered the country illegally and we are going to seek his expulsion for this crime," said Interior Minister Mauricio Lopez Bonilla. He is expected to be deported to Belize early Thursday, Guatemala government spokesman Francisco Cuevas told Reuters. Immediately after the arrest, McAfee was taken to a facility belonging to the immigration department.
Belize is seeking the custody of McAfee as "a person of interest" over the murder of his neighbour and Florida businessman Gregory Faull on 11 November. Belize says he is not a prime suspect in the case.
Innocent
McAfee says he is innocent, but is being harassed by the police in Belize which made him flee the country. He fears for his life if he is sent into the custody of Belizean authorities.
"Belize does not have a good track record of providing safety when they ask to question you. I felt much more secure crossing the border," he said during his first public appearance after becoming a fugitive.
However, Belize where he was living for the past four years, maintains that McAfee is extremely paranoid and his fears are baseless.
McAfee led the life of a fugitive for the past three weeks, appearing in disguise and crossing over to Guatemala with his 20-year-old Belizean girlfriend Samantha. The multi-millionaire fugitive changed the colour of his hair and beard, stuck chewed bubble gum on the upper gums to alter his facial appearance and stained his teeth to avoid being recognised.
McAfee has been detailing his life on the run through his blog and being arrested has not stopped him from updating his followers.
Blogging from jail
In a post titled Blogging from Jail, McAfee said: "I am in jail in Guatemala. Vastly superior to Belize jails. I asked for a computer and one magically appeared. The coffee is also excellent."
In the lastest post on the site, posted at 6.35am this morning, 6 December, McAfee said his lawyer brought a judge to the jail and the judge issued a stay order until a higher judge can review the case. "This effectively stops Immigration from returning me to the Belize border," McAfee added.