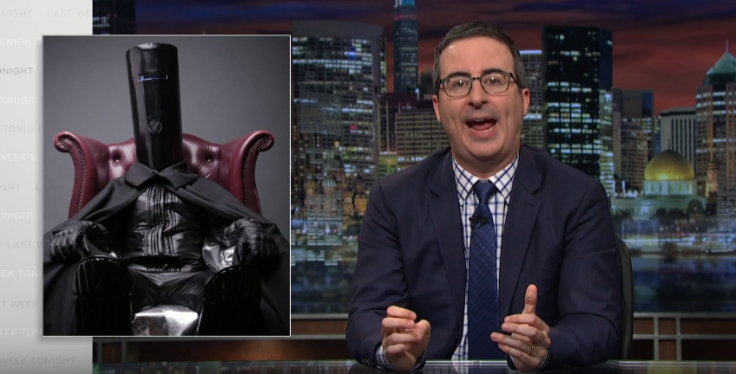 With a week full of headline-worthy news behind us, John Oliver has a choice of pickings for his monologue on his HBO show Last Week Tonight. For his entree, he stayed west of the Atlantic, touching on the Senate hearing of former FBI Chief James Comey and his testimony regarding meetings with US President Donald Trump.
But for the main course, Oliver took a trip back to his home country, to cut into the recent UK elections and the future of Brexit negotiations.
"This was a cluster-f**k, or to be more precise... a crumpet f**k of epic proportions," he said of the hung parliament that resulted following the elections and Theresa May's attempts to cut a deal with the Democratic Unionist Party (DUP).
Oliver's main focus though, was one particular candidate who ran against the prime minister in her Maidenhead constituency – Lord Buckethead, who earned 249 votes.
The talk show host aptly described him as "an intergalactic space lord" who looked like "Darth Vader f****d an Amazon Echo".
Moving on to the impact the election results and future government could have on the impending Brexit negotiations, Oliver gave examples of some pretty pathetic metaphors (including one of cheeses) that have been used to help people understand the issue at hand.
Referring to May's vagueness of the negotiations, he explained that it was Lord Buckethead who seemed to have a better grasp on the situation. "The single most honest statement from any candidate from this election regarding the difficulty of the task ahead, came from a man with a two-foot bucket on his head," Oliver said.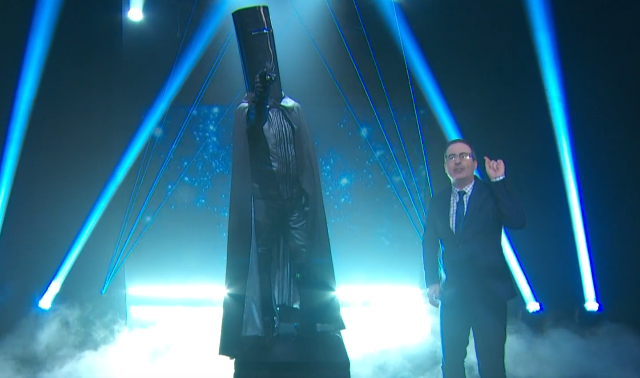 Towards the end of his monologue, the English comedian offered May a proposal. "Instead of sending a career negotiator, why not send someone, there would be no way they would expect," he launched. "I'm talking about someone bold, unafraid to call it how it is. Someone with a firm, leather-clad grasp of the issues, someone with a bucket-list of demands, and an honest, slightly muffled voice."
The HBO show allegedly even contacted Lord Buckethead and brought him to the studio in New York to introduce their candidate for Brexit negotiator.
Watch the UK politics segment of the 11 June episode below: