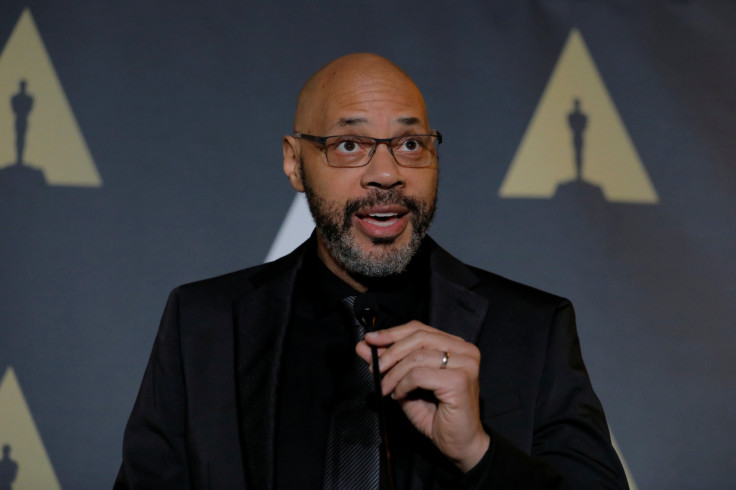 Oscar-winning director John Ridley has explained his decision to cast Indian actress Freida Pinto as the lead protagonist in his new drama, Guerrilla.
Speaking at the London premiere of the six-part series – which explores what it meant to be an activist within the British Black Power movement of the 1970s – Ridley, said that "people that are involved with this show are the most reflective cast and crew you will find anywhere."
The 51-year-old filmmaker, who has been married to his Japanese wife Gayle for 17 years, faced strong questions about race during a post-screening Q&A, with some audience members raising their concerns about what they described as "the erasure of black women".
In the London-based drama, Pinto, who rose to prominence after starring alongside Dev Patel in 2008's Slumdog Millionaire, plays Jas Mitra a nurse turned activist who – along with her husband Marcus (Babou Ceesay) – liberates a political prisoner and forms a radical underground cell. She is at the forefront of the struggle against a racist police force and the oppression faced by minorities.
Guerrilla explores what might have happened had the original Black Power movement used violence and also reminds viewers of the contribution the Asian community made to Britain's 'forgotten history'.
"It is a question that people have asked and perhaps a question I would have asked, and did, prior to educating myself on the circumstances that happened in this country," said Ridley.
"I cannot entertain a dialogue about whether the lead character should have been black or Asian. The lead character for this show should be a strong woman of colour."
Ridley, who took home the Best Screenplay award at the 2014 Academy awards for 12 Years a Slave, said the mini-series touches on issues of black oppression, police brutality and interracial dating, issues which still resonate till today. He believes it a very appropriate time to hark back to the movement's routes.
Though fictional, Guerrilla is rooted in the realities of an era. "[If] you understand the struggles of that time period, those elements are not made up. Those are real. So if it's difficult for anybody to understands or accepted easily then I feel I have done my job."
Luther actor Idris Elba stars and also serves as an executive producer for the miniseries, which will air on Sky Atlantic from Thursday, 13 April 2017.