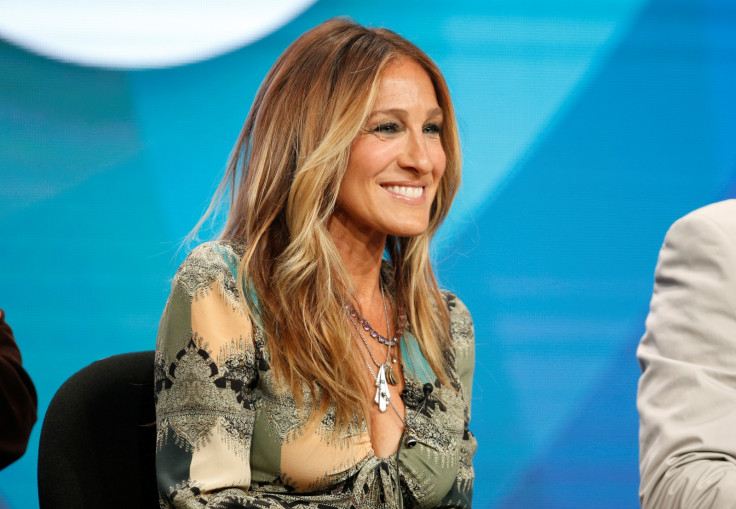 It is one of the most iconic TV sequences: Carrie Bradshaw strolling through Manhattan wearing a pink tutu before being splashed by a bus bearing an advert for her own newspaper column. But it has now been revealed the original opening credits for the HBO's hit show were very different.
Entertainment Weekly's "untold stories" edition recently caught up with Douglas Cuomo, the composer behind the famous opening music, and Sarah Jessica Parker, who played Bradshaw.
He said: "I was given a rough storyboard — it was a cartoon where the women went from brunch to shoe shopping and, later, an art museum."
Cuomo admitted being overcome with nerves when the moment came to play completed theme tune to showrunner Darren Starr.
"The song was 37 seconds, but it seemed like it took an hour to play through — I was very nervous. When you're playing music for someone, you have no idea whether it's the greatest or worst thing ever. After Darren heard it once, he said, 'You hit a home run'."
The now-famed music spurred Starr's decision to scrap the original premise and create a title sequence that conveyed the highs and lows of young, single woman learning about life. Parker revealed the scene – shot in March 1998 on Fifth Avenue three months before the series premiered− was done in just two takes.
"I thought it was a very smart way of doing the pie in the face before anybody else could do it," Parker recalled to Entertainment Weekly.
"And the point of view was strong enough that I didn't need as much information as I might've needed for a scene. It's a really tight sequence, but if you look at the amount of footage covered, it's not a great amount of mileage."
So why the tutu? Costume designer Patricia Field says the flirty and quirky outfit was chosen over the blue dress they first shot with because of its originality. She explained: "I told Darren that if the show was a hit, we'd need something completely original — not of that season or a certain time. In the end, the tutu won."