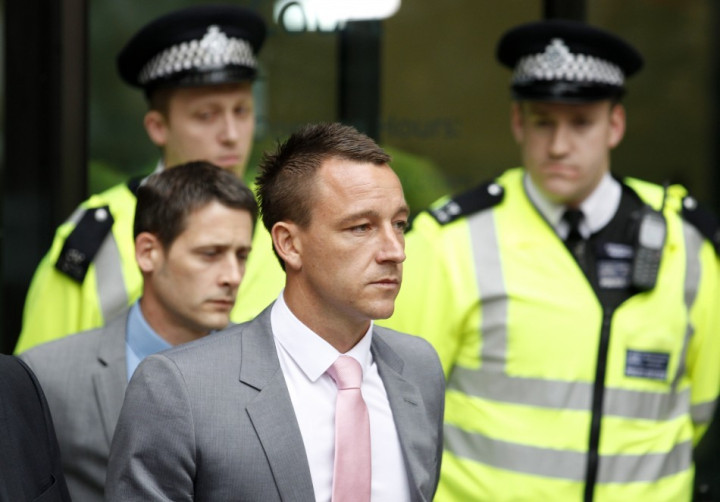 Former Chelsea boss Avram Grant feels that Blues captain John Terry has been wrongly charged by the Football Association with making racist comments against Queen Park Rangers defender Anton Ferdinand (the brother of Manchester United's Rio Ferdinand).
The 31-year-old defender was accused of racially abusing Ferdinand during a Premier league game between Chelsea and QPR at Loftus Road last October. Despite being cleared of all charges at the Westminster magistrates' court earlier this year, the 31-year- old former England skipper is again being tried by the FA at Wembley.
In a similar race row incident involving Liverpool striker Luis Suarez and Manchester United's Patrice Evra during a league game at Anfield in October, the former was slapped with an eight-game ban and a £40,000 fine after being found guilty by the FA.
However, Grant feels that this time the Football Association are making a mistake.
"Nobody thinks that John Terry is a racist so the FA need to leave it. One thing I must say about JT is that he's not a racist, that's for sure. He's a good man. He respects everybody, he's good with people and I was very surprised that people thought bad things about him," Grant was quoted by ESPN as saying.
"If [the FA] think JT is racist they need to do something but I think nobody thinks he is a guy like this. I think the message was clear and I don't think they need to charge him. For the FA, the more important thing is the message that it will not have racism in sport," he added.
The 57-year-old Israeli manager, who managed Chelsea during the 2007/2008 season, says that he was also surprised to hear of Terry's decision to retire from international football.
"John likes to fight and he's very passionate about the national team so I was surprised. But he's not a child, he knows what he's doing," he added.
Terry, who has made 78 appearances for England, said that he decided to retire from international football because of the FA's decision to further investigate the race row charges against him (even after him being cleared by the court).