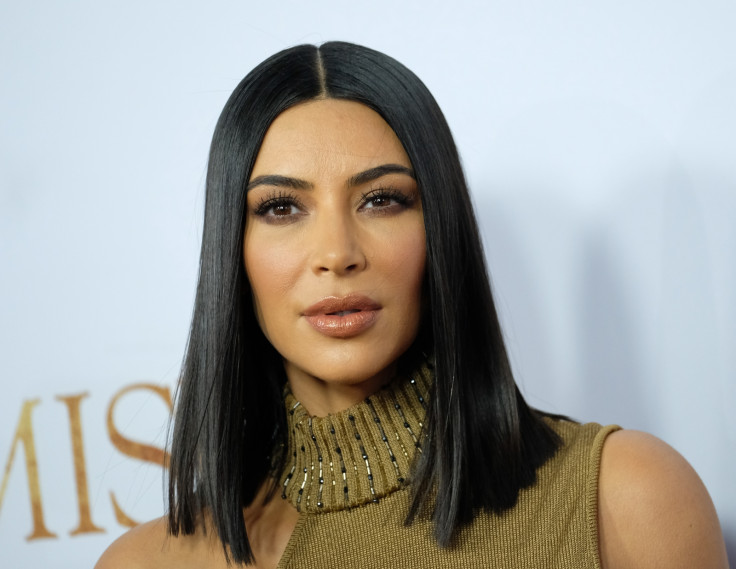 Kim Kardashian is the latest celebrity to become embroiled in a blackface controversy. The Keeping Up With The Kardashians star was accused of darkening her skin in an advert for her new KKW Beauty line.
However, Kardashian, 36, has issued an apology insisting she did not intend to cause offence while claiming beauty industry insiders who previewed the posters did not see an issue.
In an interview with The New York Times, the reality star explained: "I would obviously never want to offend anyone. I used an amazing photographer and a team of people.
"I was really tan when we shot the images, and it might be that the contrast was off. But I showed the image to many people, to many in the business. No one brought that to our attention. No one mentioned it."
Kardashian continued: "Of course, I have the utmost respect for why people might feel the way they did. But we made the necessary changes to that photo and the rest of the photos. We saw the problem, and we adapted and changed right away. Definitely I have learned from it."
Among the critics, one tweeted: "Black women get told to lighten meanwhile Kim spends her entire career in perpetual Black face and is lauded for her beauty."
One fan jumped to the TV star's defence, hitting back: "Blackface? Just stop. This is insanity. Too far. It's just image editing not some appropriation."
KKW Beauty is expected to hit the ground running with reports that the cosmetics line is projected to earn an estimated $14.4m (£11.3m) within minutes of going on sale on 21 June.
According to Women's Wear Daily, Kardashian's KKW By Kylie Cosmetics creme lipstick set was a test-run to gauge how her own range would perform. Around 300,000 of the lipstick kits priced at $45 each sold out in minutes, the equivalent of $13.5m in sales.
Kardashian told WWD: "We have a good model, and even from our lip kit, we have a really good general idea of what our customer is going to be like. We are definitely prepared for the demand." The businesswoman will release a cream contouring and highlighting kit in four shades as the line's first product.