According to The Sun on Sunday, fears of disloyalty caused a huge shadow over Johnny Depp's and Amber Heard's marriage, as the star actor feared that his wifewas cheating on him with actress/model Cara Delevingne. A source told the tabloid: "Amber's friendship with Cara, which grew closer and closer over time, brought about the beginning of the end for her marriage to Johnny.
"They used to party together a lot and made no attempt to hide the fact that they were quite flirty," the Sun quoted the anonymous source as saying. "Amber always made her bisexual tendencies quite obvious. But that would spark furious rows with Johnny, who hated how indiscreet she was being. On one occasion he even screamed at her, 'You're making a fool of me.'"
The arguments about Delevingne apparently happened around the end of 2014 while Depp was filming Alice Through The Looking Glass.
The source continued: "He needed rest and sleep. But Cara and Amber seemed to have no respect for that. They were constantly partying hard going out and enjoying themselves. It didn't help that Johnny couldn't stand Cara.
"He found her obnoxious and disrespectful and would ask his staff to warn him when she was going to be around. He didn't like quite a few of Amber's friends, but he took a particular dislike to Cara. "It was the friendship with her that really started to drive him insane."
Yesterday, the Sun revealed that the 52-year-old actor has been given a temporary restraining order following allegations by Heard of domestic violence. The allegations came after the couple had split after a being married for 15 months.
The Rum Diary actress claimed that her estranged husband had smashed an iPhone into her face on 21 May. Depp has denied he assaulted Heard.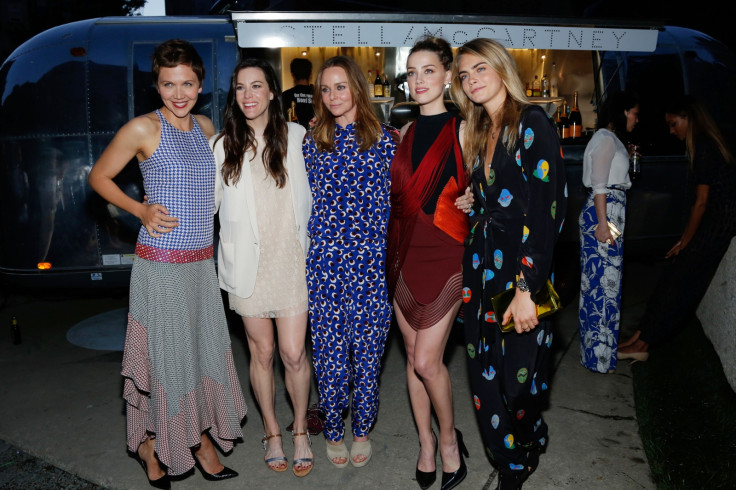 Heard said that the actor suddenly flipped last weekend after "he began obsessing about something that was untrue".
She went on and claimed that he insisted on the pair phoning a close friend to Heard, photographer iO Tillett Wright to "prove his paranoid and irrational accusations" and quickly began "screaming profanities and insults".
iO was said to be still on the phone when Depp grabbed the handset. She dialled 911 when she heard Amber shout, "Call the cops!"
iO is apparently now staying with Heard in the couple's home.