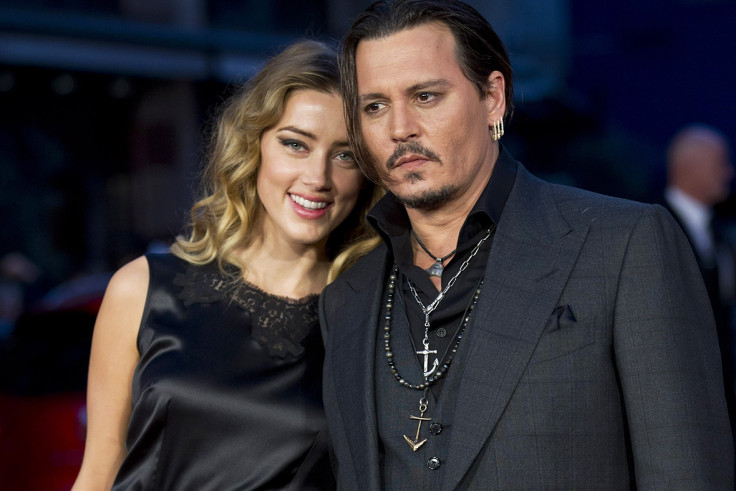 Johnny Depp and Amber Heard's court hearing is around the corner and reports suggest that the actress did not testify at her deposition on Saturday (6 August). Although the 30-year-old returned to Los Angeles from London – where she is filming for her upcoming movie Justice League – for the scheduled deposition and despite spending hours waiting for the procedure to begin, reports claimed that Heard's deposition "was not taken".
The delay apparently happened as the legal teams from both sides took time "with respect to a global resolution on all issues".
"Although Amber was ready, willing and able to go forward with her deposition, it was not taken by Johnny's attorneys," a source told People magazine. "She waited for 10 hours and at no time did Amber ever refuse to start the deposition. There was nothing preventing Johnny's counsel from commencing the deposition during that time," the source added.
While The Pirates Of The Caribbean actor's team did not comment on the situation, the magazine quoted lawyer Steve Mindel's opinion on the delay. Mindel, who is not affiliated with the high-profile divorce, explained that the parties could be working on a private settlement before the deposition.
"I suspect that this was a great time for both sides to talk settlement, considering neither party ultimately wants to be deposed," Mindel said.
Meanwhile, Depp was spotted enjoying a holiday in Ibiza, Spain ahead of the court date in his ongoing divorce case. Dressed in a casual t-shirt and loose jeans, the 53-year actor was photographed smiling atop a yacht. Depp, who reportedly arrived at the island in his private jet, also sported a new haircut and moustache.
Depp and Heard's court hearing with regards to the domestic violence restraining order is scheduled for 15 and 16 August.