Johnny Depp pays first batch of Amber Heard's $7m divorce settlement directly to charities
Heard announced she was donating entire settlement to ACLU and children's hospital.
Johnny Depp has already paid the first batch of his divorce settlement to two children's charities. The Pirates Of The Caribbean actor agreed to pay his ex-wife Amber Heard a total of $7m (£5.3m) but has cut out the middleman by donating the money directly.
After settling their divorce earlier in August 2016, Heard, 30, announced she would donate her entire settlement to American Civil Liberties Union (ACLU) and the Children's Hospital Of Los Angeles.
Confirming Depp, 53, has transferred the first installments, the actor's rep told TMZ in a statement: "Following Amber Heard's announcement that her divorce settlement was to be divided equally and gifted to Children's Hospital of Los Angeles and the American Civil Liberties Union, two exceptionally deserving and important charities, Johnny Depp has sent the first of multiple installments of those monies to each charity in the name of Amber Heard, which when completed will honour the full amount of Ms Heard's pledge. Ms Heard's generosity in giving to these wonderful causes is deeply respected."
Once all installments have been paid, the charities will equally receive $3.5m. Heard, 30, is believed to have selected the charities based on her personal investment. The Danish Girl actress claims to have volunteered at the children's hospital for 10 years while she supports the ACLU's mission to stop violence against women.
During the fallout of their marriage split, Heard obtained a temporary restraining order against Depp and filed what she claimed to be evidence of his domestic violence against her. In legal documents, Heard claims Depp physically abused her on multiple occasions and produced photos of bruises allegedly obtained from the various incidents.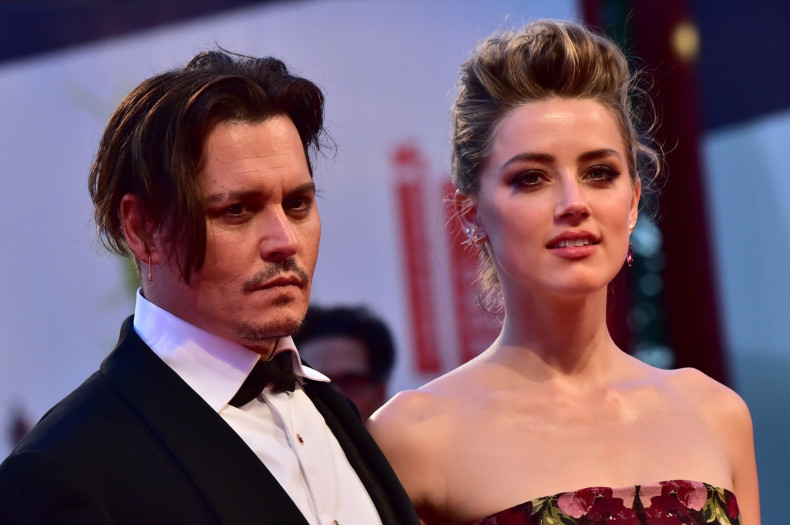 In a joint statement released after agreeing to the terms of their divorce, the former marital couple said: "Our relationship was intensely passionate and at times volatile, but always bound by love... Neither party has made false accusations for financial gains. There was never an intent of physical or emotional harm."
Depp and Heard began dating in 2012 and married in February 2015 at their Los Angeles home. Heard filed for divorce in May 2016. Announcing her intent to donate the divorce settlement to charity, Heard stated: "As described in the restraining order and divorce settlement, money played no role for me personally and never has. I know these organisations will put the funds to good use and look forward to continuing to support them in the future. Hopefully, this experience results in a positive change in the lives of people who need it the most."