The love affair between Johnny Depp and Amber Heard is over with the actress filing for divorce. Just 15 months after they tied the knot, the whirlwind romance between the couple has come to an end and reports now claim there will be a legal battle over Depp's $400m fortune with the pair failing to file a pre-nuptial agreement.
Despite Depp's status as one of the most high-profile actors in Hollywood, little is known about his marriage to The Danish Girl actress. As Depp's third marriage bites the dust, IBTimes UK takes a look back at their love story.
2009: Depp, 52, and Heard, 30, meet when filming began on the Bruce Robinson-directed The Rum Diary, in which they play each other's love interest. However, their romantic relationship did not develop until after production on the film had finished.
2012: Depp and Heard begin dating following the actor's split from Vanessa Paradis, his girlfriend of 14 years who is also the mother of his two children, Lily-Rose Melody Depp, 16, and Jack, 14. Gushing over Heard after their relationship began, Depp said: "She was in my head, so I tracked her down. We tracked each other down. Actually, incidentally, it was amazing. It was at the first day of press on The Rum Diary."
May 2013: The couple take the next big step in their relationship and allegedly move into a $16m ranch in Nashville, Tennessee.
Christmas 2013 and January 2014: Depp reportedly proposes to Heard over the holidays and she is spotted wearing a ring on her engagement finger in January. A source told Us Weekly: "The proposal happened a while ago. She just didn't wear the ring."
Another insider confirmed the engagement to People magazine, revealing: "Of course they couldn't be happier to be engaged and excited to share the rest of their lives together. Amber has really taken well to the kids and really enjoys spending time with them. And she's even taken Lily shopping on her own for some bonding time."
April 2014: Depp heaps praise on his fiancee during an interview with Today, saying: "She's a wonderful girl. She's sharp as a tack. A southern belle and sweet as can be, and very good for me."
3 February 2015: Avoiding the chaos of a typical Hollywood wedding, Depp and Heard marry quietly at their home in Los Angeles so that his mother could attend. The couple then hold another ceremony on Depp's private island, Little Hay's Pond Cay in the Bahamas.
May 2015: Reports of "fighting" between the married couple surface after a source claims Depp walked off the Australian set of the latest Pirates Of The Caribbean movie after an argument with his spouse. It was also alleged that Depp had fled the set to return to the US in order to "salvage" his marriage. However, the actor's publicist said at the time in a statement: "I can't go into detail on our filming schedules or the movements of individuals but I can tell you that nothing in that report has any relation to reality. Mr Depp has been filming on schedule. It's business as usual with all participants working."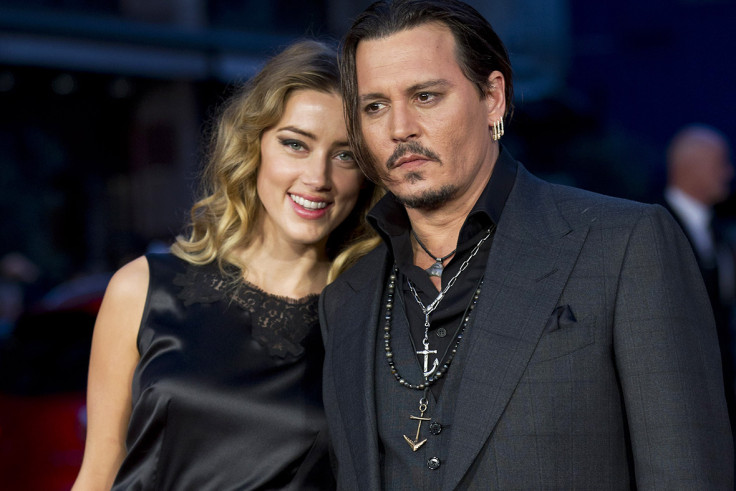 May 2015: Depp and Heard ran into trouble with Australian authorities when it was revealed they had smuggled their dogs into the country without declaring the pets. Australia's agriculture minister Barnaby Joyce ordered the couple to remove their animals from the country or risk having them "destroyed".
June 2015: Heard stated the dogs had returned to the US, telling ET: "They're good despite attempts by certain rogue thug Australian government officials, they are alright."
June 2015: Despite the rumours of tension, Heard speaks highly of married life in an interview with Elle magazine, saying: "Nothing is a dramatic change. We've been together for a long time now, so it's been a fairly organic process. I have a fiercely independent spirit.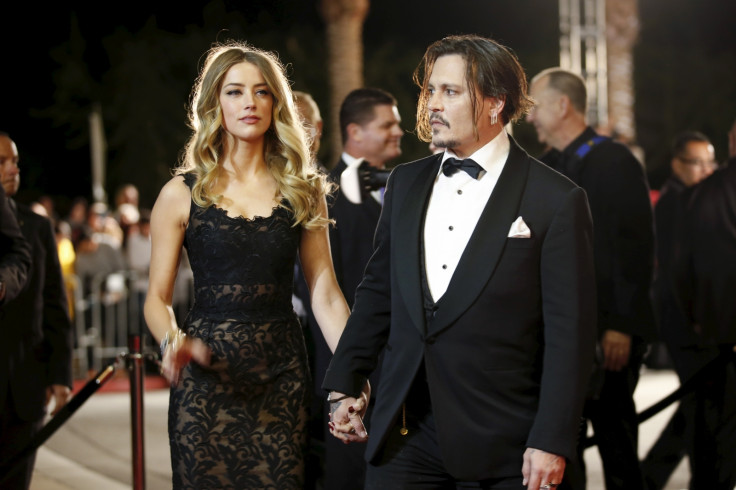 "I fall in love [with Johnny] again and again. We have a fairly normal,[relationship]. I guess, we do our best. He has his life, and I have mine, and our challenge is to be able to find time to be together. We're very happy. Very."
July 2015: Heard is charged on two counts of smuggling her dogs into Australia, including producing fake documents to avoid their quarantine.
April 2016: Heard pleads guilty to dog smuggling and both charges are dropped. The actress and Depp appear in an apology video to the government urging visitors to declare everything when arriving in Australia.
May 2016: Heard reportedly files for divorce on 23 May, just three days after the death of Depp's mother Betty Sue Palmer.