A new militant group has vowed to launch six missiles in Nigeria's oil-rich Niger Delta region on 7 June. The Joint Niger Delta Liberation Force (JNDLF) also warned it would bring down any helicopter deployed in the South South area.
"There should be NO form of helicopter to fly around in the region as we will not guarantee the safety of such object. We may also decide within the week to shut down the Nigerian satellite orbit, so that there will be no communication in the country if needs arise," the group, which claimed affiliation with the Niger Delta Avengers (NDA) militants, said in the statement sent to IBTimes UK.
JNDLF, which said it is based in Bayelsa state, also urged the army to leave the Ijaw communities or face dire consequences. "Our struggle is not for any human blood, but we have been pushed to the wall for justice because our patience is running out on daily basis as Nigerian uniform men killing our innocent people continuously," continued the statement.
"All oil and gas operations should shut down immediately as our missiles testing will affect their equipment. We promised Nigerians and the entire world that we are going to surprise them."
The warning came just a few days after IBTimes UK exclusively revealed that a man suspected of belonging to the NDA warned the life of President Muhammadu Buhari was in danger if he visited the Niger Delta. Buhari had been scheduled to travel to Ogoniland to meet regional leaders to discuss ways to tackle renewed violence in the region and to launch a clean-up operation in areas polluted by years of oil spills. Buhari, however, cancelled the visit.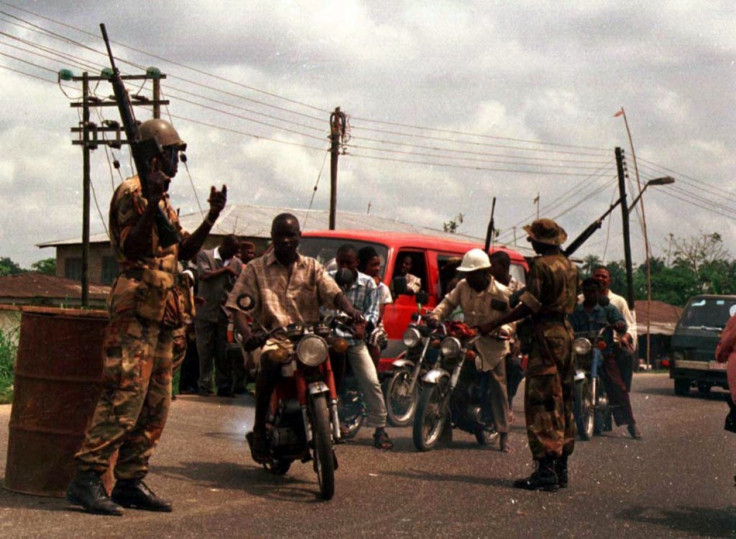 Every threat must be taken seriously
NDA and JNDLF are the latest militant organisations to wage war against Nigeria due to perceived marginalisation in the Niger Delta. Attacks blamed on NDA partially halted oil production and forced Chevron and Royal Dutch Shell to close two plants, with the group vowing to bring the country's oil production "to zero".
Brigadier General Rabe Abubakar, Nigeria's director of defence information, told IBTimes UK the government considered these groups as criminals. "They are not a threat, they are just criminals and we are treating them as criminals. We are not being intimidated, we remain focussed to ensure security in the country and that Nigeria remains one. Nobody is above the interest of the country," he said.
Counter-terrorism expert David Otto, however, believes the groups' threats should not be overlooked, even if it could just be propaganda. "If JNDLF have truly acquired such high quality missile capability, it poses a greater security risks in the region and international airlines using that airspace. Every threat expressed by a particular group must be treated with the weight it carries without negative speculation or word for word comparison," he told IBtimes UK.
"New groups like the JNDLF are often keen to prove a point to draw global media attention to their perceived grievances and cause. JNDLF could be employing classic propaganda tactics used by emerging non-state groups only to attract media attention and give analysts something to ponder on for the week," Otto, who is the CEO of UK-based global security provider TGS Intelligence Consultants, continued.
He added that the government should address underlying causes that lead to the creation of militant groups in the restive southeast; Injustice, deprivation, corruption, porous borders. "These elements are still largely unresolved and untouched despite efforts by the current Buhari administration," he continued.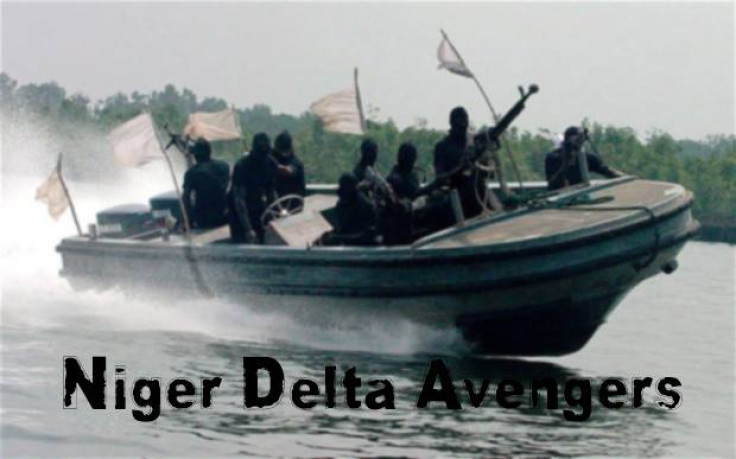 ---
Nigeria up close: Check out our Flipboard magazine
---