A man who sprayed six people with ammonia in two separate unprovoked "homophobic" attacks has been jailed.
Jonathan Lynn, 27, pleaded guilty to seven offences including actual bodily harm (ABH) following the incidents in Vauxhall, London, in the early hours of 8 June.
The first incident took place outside the gay-friendly Lightbox Club on South Lambeth Place. Lynn sprayed a group of men and a female passer-by with what is believed to have been ammonia.
Two women were queuing to get into the club when they became involved in a minor argument with the men.
Lynn, who was standing nearby but not known to either group, came over and sprayed the men with the liquid.
Two of the group bore the brunt of the spray and required medical assistance. One of the victims, a 23 year-old male, described how he felt like his "face was melting" after being attacked by Lynn.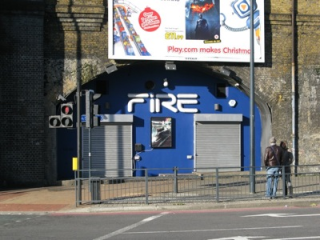 Two other male members of the group and a female passer-by also suffered injuries after the noxious fluid hit them.
Victim's 'face was melting'
A short time later, a third man was sprayed in the face with a similar substance after getting into an argument with Lynn in the nearby Bondway area.
Police treated the incidents as homophobic hate crimes, and Lynn was identified and arrested on 12 June.
Lynn has now been jailed for two years and four months after admitting four counts of ABH, two counts of common assault, and one count of possession of an offensive weapon.
Detective Chief Inspector William White, of Metropolitan Police, said: "Lynn has never given an explanation as to why he did what he did that night, or why he would go out armed with a corrosive liquid."
Scotland Yard issued reassurances to the LGBT community in Vauxhall that those committing hate crimes will be dealt with thoroughly.
A spokesperson added: "Communities working with the police do not tolerate violence, hate crime or discrimination towards anyone and when there is, sadly, an isolated incident such as that which took place [at Lightbox] it will be dealt with robustly by the police in partnership with the wider community."