Three men were sprayed with what is thought to be ammonia in suspected homophobic attacks outside a London nightclub.
The first attack happened when two revellers struck up a conversation with a group outside gay-friendly The Lightbox nightclub in South Lambeth Place, Vauxhall, in the early hours of Sunday morning.
Shortly afterwards the pair were subjected to a homophobic tirade from the group before they were sprayed with a chemical, thought to be ammonia.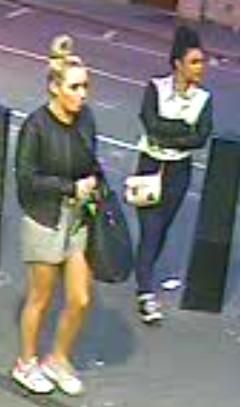 One of the victims, a 23-year-old man, said he feared he would lose his eyesight as his face started to "melt".
He told the Evening Standard: "As we walked away I heard a man shout 'Oi! Come here.' At first I thought it was the doorman saying he'd changed his mind and we could go in.

"Then I saw this white guy with a beard, and his hand coming up with a water bottle that he squirted really hard into my face. It went right in my eyes and it sprayed into my friend's mouth.
"My face was burning so much, I thought it was acid. I thought I would never see again and my face was melting."
A short time later, a third man was sprayed in the face with a substance also thought to be ammonia in the vicinity of the same nightclub.
All three men were treated at hospital for injuries that were not believed to be serious. Officers believe the same man was responsible for both incidents but no arrests have yet been made.