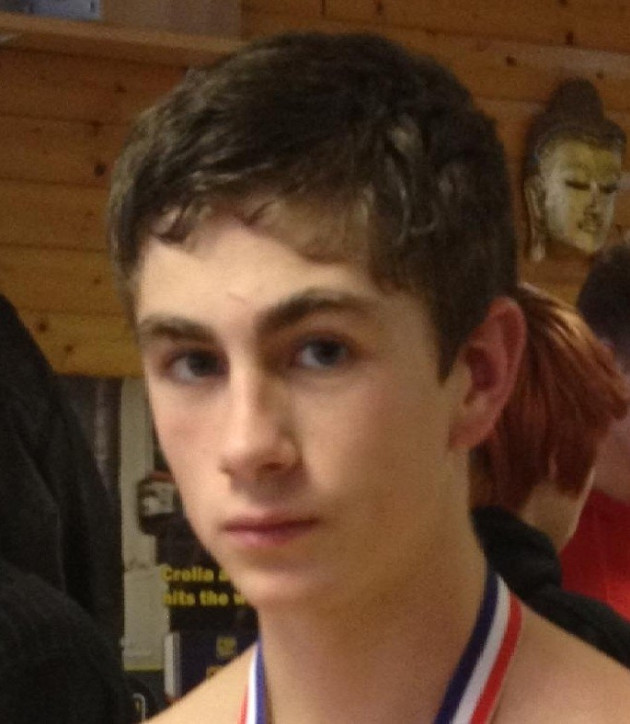 The missing Plymouth teenager Jordan Cobb may have leapt from a ferry on New Year's Eve for a £100 bet, police say.
Jordan, 16, went missing after catching a ferry from Plymouth to attend a New Year's Eve street party with friends in Torpoint, Cornwall.
However, he disappeared into the icy waters of the River Tamar, roughly 70 metres from the shore.
Police believe he may have jumped into the water for a bet with a group of friends. They are unsure if he survived.
Det Insp Nick West, from Devon and Cornwall Police, said: "We know that there was a discussion between the group about something - we're still waiting for some people to come forward and clarify what went on - but we understand that for some reason Jordan had given his bag to a friend, jumped up on to the front of the ferry and then jumped into the water.
"There is information in the public domain that suggests this is all a prank, that someone within Jordan's group engaged with them in relation to a bet.
"We do understand that the figure of about £100 has been discussed, but that hasn't been confirmed. That's one line of inquiry that we're keeping an open mind on."
Diving teams, the coastguard and the Ministry of Defence have been searching for Jordan since.
Family distressed and distraught
Police are looking to track down the people who were with the boy and are scouring social media for information. They said it could have been a prank that went wrong.
They were still hopeful of finding the Stoke Damerel Community College student alive.
West added: "It is still a missing persons inquiry." He added that Jordan may have been embarrassed by the stunt, his friends' involvement and his family's distress.
"If he's just hiding low somewhere, then I would appeal for him to come forward," said West.
"As time goes by, we have to be realistic. We will never forget that he is missing. If this is an act that's gone wrong, then lessons need to be learned from it.
"Jordan's family is obviously very distressed and distraught."
A Facebook page has been set up to help search and has over 12,000 supporters. A donation page has also been created to raise money for Jordan's familyand has raised £1,569 in five days.