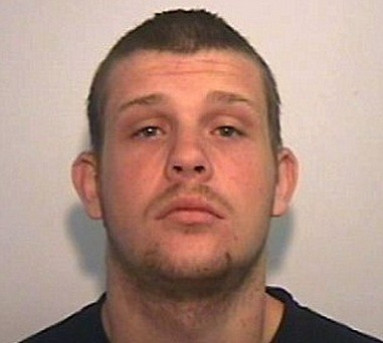 A Manchester man who raped a teenage girl in a bush was eventually stopped by three passers-by who heard her screams for help.
Jordan Swales, who has today been jailed for eight years, beat the woman and dragged her into the bush after offering to walk her home from a party they had both attended in Eccles.
During the assault, the teenage victim thought she was going to die from the "significant violence" inflicted by 21-year-old Swales last August.
But he was eventually forced to stop thanks to the efforts of couple Dean King and Kirsty Normanton, in tandem with local resident Alex Ashworth.
King and Normanton heard the victim's cries for help while walking near the scene of the attack. Normanton called the police on her phone while her boyfriend ran to find assistance in nearby homes, and managed to get help from Ashworth.
Normanton then approached the scene of the attack which prompted Swales to flee and hide in undergrowth. He pretended to be unconscious when confronted, claiming he had been assaulted and his girlfriend raped.
King and Ashworth eventually mounted a citizen's arrest on Swales and held him until police arrived.
At Manchester Crown Court, Swales pleaded not guilty to rape but was jailed by Judge Michael Henshall, who hailed the brave actions of the trio who stepped in to help the victim.
"Their actions could have caused them to be subjected to violence themselves but they persisted in their actions.
"They all probably saved the victim from further harm and their actions were highly commendable and they will be commended by the court."
The court's words were echoed by Det Const Jon Weir, of Greater Manchester Police, who said: "I must reserve special praise for all those members of the public that got involved and who did not ignore the victim's pleas for help.
"They acted bravely and calmly, met this dangerous situation head-on and between them detained a rapist and comforted the victim.
"Had it not been for their actions the attack could have been prolonged and the offender may have possibly even got away with this heinous offence."
Swales was added to the Sex Offenders Register. His defence claimed in mitigation that he had a difficult childhood in the care system.
Judge Henshall told him: "You carried out a sustained attack, it was sudden, impulsive and violent case of rape.
"You told her you were going to kill her, she said that she couldn't breathe and she struggled even though that made the attack of rape more violent."