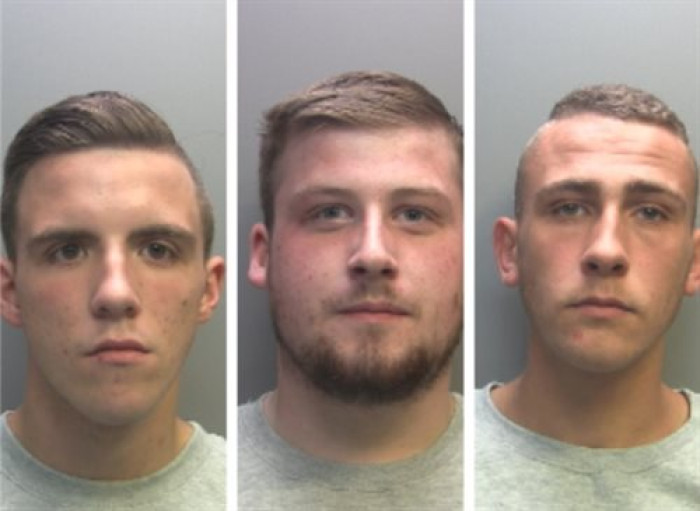 A man who planned the murder of a boy in Cumbria because he was "obsessed" with his 14-year-old girlfriend has been jailed along with his two accomplices. George Thomson, 19, of Carlisle, will serve a minimum of 27 years for the "savage" attack on 14-year-old Jordan Watson.
Brahnn Finley, 19, also of Carlisle, was also found guilty of the murder of the boy whose body was found at a cemetery on Manor Road, Carlisle, with multiple wounds to the head and neck in June 2015.
A third man, Daniel Johnston, 20, of, Carlisle, was sentenced to 10 years in prison after being found guilty of the manslaughter of Jordan after being cleared of a murder charge.
During the trial at Carlisle Crown Court, the jury heard how Thomson had befriended the 14-year-old, showing off his collection of knives and weapons to him at his home and telling him exciting stories about his money-making schemes, even promising him "huge sums of money" in return for helping him with his illicit business.
However, the court heard how Thomson only befriended Jordan because of his infatuation with his girlfriend and would "stop at nothing to have her for himself".
Police also released an image of the the trio posing for a 'selfie' before heading out to lure the teenager to his death last June.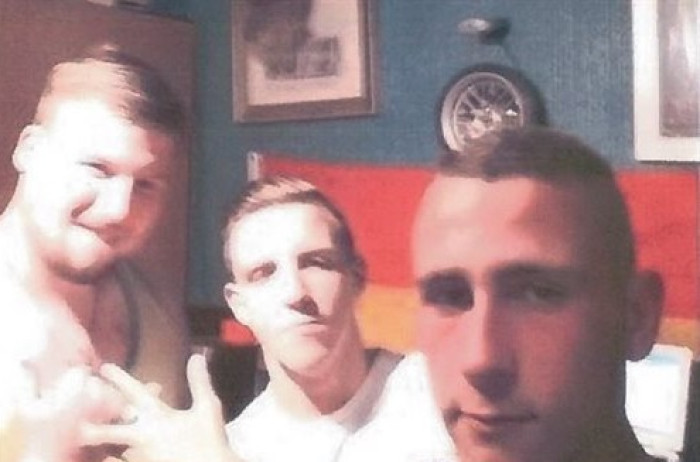 Detective Superintendent Andrew Slattery who was the Senior Investigating Officer in the case, said: "George's friendship with Jordan was a sham but Jordan trusted Thomson and felt comfortable with him, alone, at night in a secluded place.
"Brahnn Finley knew Thomson and owed him money after ripping him off in a street level drug deal. Finley agreed to pay his debt by helping Thomson out with a job that needed doing and so he took his best friend Daniel Johnston along too. That job, which Thomson had planned for weeks, was the murder of Jordan Watson at the cemetery in Upperby.
"Jordan left his home that night in good spirits, no doubt looking forward to spending his money but he never returned. He was murdered in a vicious and sadistic attack which shocked the whole community."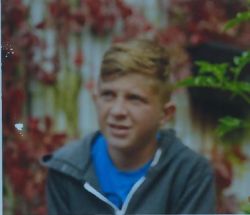 Following the verdict Jordan's parents, Mike and Lisa, said the last seven months had been a "living nightmare" for the family. They added in a statement: "Jordan was full of fun and was loved by his family, particularly his younger sister which he was very protective of. We have our own special memories of Jordan which no one can take away from us.
"For the past seven months we have had so many unanswered questions. Every day we question why the life of our 14-year-old child was taken in such a cruel and violent way. We will never see our child grow up and live a full life. Getting justice for Jordan has helped restore our trust and faith in people again. No sentence will ever truly reflect the deep loss we feel for losing our child Jordan."
Isla Chilton, senior crown prosecutor for the Crown Prosecution Service (CPS) North West, said: "This was a premeditated murder, committed out of jealousy and planned in great detail by George Thomson. Thomson had even told several people beforehand that he wanted to kill Jordan. In the time leading up to the murder he recruited Brahnn Finley and Daniel Johnston into his plan. They were present at the cemetery that night when Jordan Watson was attacked, and were there for no other reason but to provide back up and support to Thomson."