Cristiano Ronaldo and Jose Mourinho accused of 'avoiding millions' in taxes
European Investigative Collaborations claims it has 18.6 million documents which 'reveal murky financial transactions'.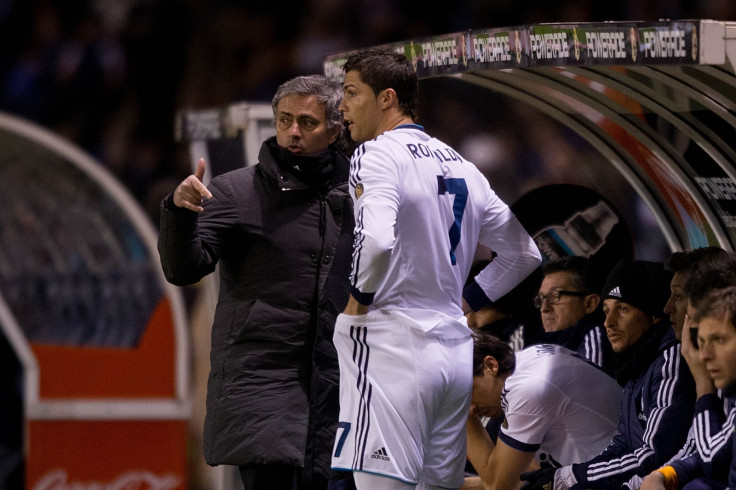 Cristiano Ronaldo and Jose Mourinho have been accused of avoiding paying millions of Euros in taxes.
The two giants of football allegedly moved large sums of money to the British Virgin Islands, to avoid paying the taxes, a consortium of international journalists has claimed.
They are knows as the European Investigative Collaborations (EIC) and include reporters from German newspaper Der Spiegel, Spain's El Mundo and the UK's Sunday Times.
Together, they claim to have acquired 18.6 million documents which they say prove tax evasion at the highest levels of football. They will be releasing the information about a number of players in a series titled Football Leaks.
A spokesman for ECI said: "The largest leak in the history of sports reveals murky financial transactions in the world of European professional football and exposes the tax tricks employed by some of the continent's biggest stars.
"The data includes 18.6 million documents, including original contracts with secret subsidiary agreements, emails, Word documents, Excel spreadsheets and photos.
"EIC partners will publish their findings in the coming weeks, allowing for an unprecedented look into the gloomy depths of the modern football industry."
The first to be named are Ronaldo, the Real Madrid star, and Mourinho, the Manchester United manager.
Ronaldo is alleged to have moved €63.5m (£53.1m, $67.7m) to the British Virgin Islands in 2014, whereas Mourinho is said to have moved €12m (£10m, $12.8).
Both men, through representation, strongly deny the claims, however.
Gestifute, which represents both men, said in a statement: "Both Cristiano Ronaldo and Jose Mourinho are fully compliant with their tax obligations with the Spanish and British tax authorities.
"Any insinuation or accusation made to Cristiano Ronaldo or Jose Mourinho over the commission of a tax offence will be reported to the legal authorities and prosecuted."
The Portuguese company confirmed its computer servers were hacked in March 2016, in which a number of documents were stolen, but successfully applied to the Spanish courts to prevent any news from the hacks being published.
Despite that application, El Mundo was one of the media outlets to publish the tax avoidance claims on Saturday (3 December).
El Mundo and the BBC contacted Ronaldo, Mourinho, Real Madrid and Manchester United but they have refused to comment so far.
© Copyright IBTimes 2023. All rights reserved.