Jose Mourinho says his favourite moment managing against Sir Alex Ferguson was the first time as the Manchester United gaffer taught him about the concept of mutual respect between managers.
Mourinho is believed to be considering a move back to Chelsea this summer, though if he does return to Stamford Bridge for a second tenure, he won't be coming up against Sir Alex Ferguson when he visits Old Trafford.
The Portuguese tactician has battled the Red Devils legend with Porto, Chelsea, Real Madrid and Inter Milan.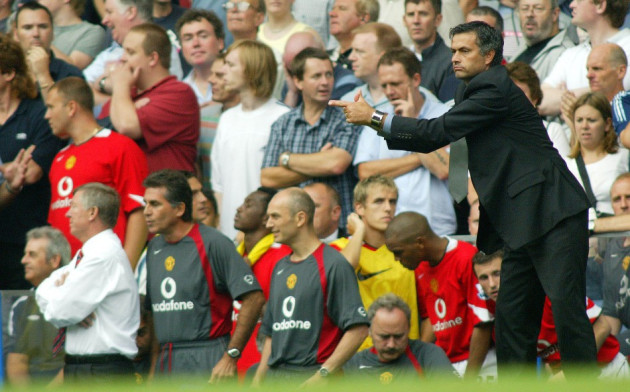 But he says it was their first meeting that stands out the most in his memory, with Ferguson showing him a lesson in managers rising above the competitiveness of the pitch to share a drink.
"If I had to choose, I would choose the first one," he said of his favourite moment facing Ferguson on the Offside Rule Podcast. "It was 2004. It was in fact my first match as a manager on English soil. It was Manchester United against Porto in the Champions League.
"We scored in the last minute and we went through and it was not normal for me, not normal in the culture that I knew, that the opposition manager knocked on our dressing room door after the match - which was a moment when he would be very, very disappointed - and came in to congratulate me and invite me to go to his room for a glass of wine.
"That marked our relationship. After that we played so many times with each other and the next year I moved to England with Chelsea. After that the relationship went in that direction - it didn't matter who won and who lost. The respect was always there."
Mourinho admits that every manager will be glad for not having to face Ferguson anymore, but will also miss him because for the last 26 years he has become synonymous with the dugout at Old Traffod.
"We will all miss him and for me it will be difficult to go to Old Trafford, especially for the first time, to play against Manchester United without such a figure in the opposite dugout," he explained.
"Everybody knows that the beginning was not easy for him. Everybody knows that it took him three or four years to win the first piece of silverware and Man United gave him the conditions to do an incredible job. After that he was unique, absolutely unique.
"The number of trophies he won for Manchester United in English football is absolutely amazing and to manage for more than 20 years is incredible."
Now that United have David Moyes leading the side next season, the former Everton man could be coming up against Mourinho in a fight for the title and Champions League glory and both managers will certainly be facing a great deal of pressure in their first season with the Premier League giants.