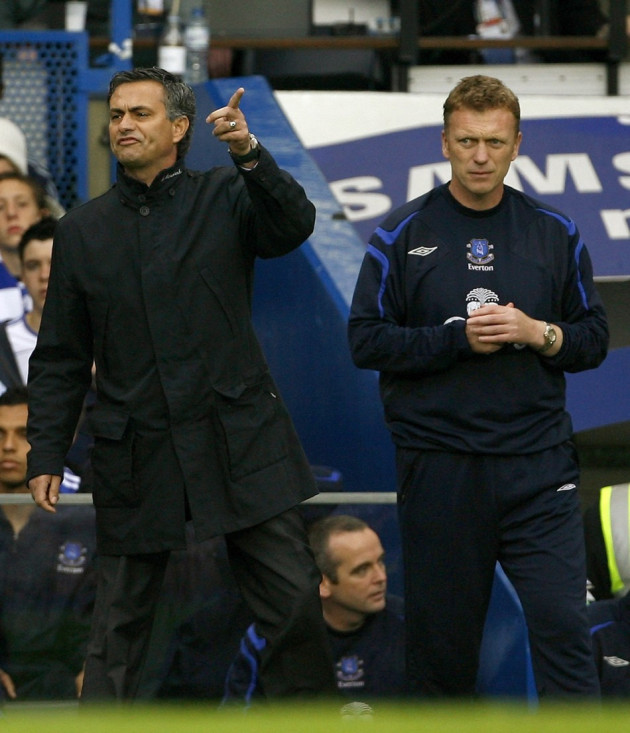 David Moyes was only offered the Manchester United job after Jose Mourinho rejected it, according to reports in Portugal.
Newspaper Record claims Mourinho is certain to join Chelsea next season, and had already agreed to return to Stamford Bridge when he was offered a five-year contract to succeed Sir Alex Ferguson at United.
The story is also carried by Spanish tabloid AS, which claims Mourinho's love of London played a pivotal part in his decision to reject United's advances.
AS claims that "the English capital is the place where Mourinho's family wants to settle. His daughter is going to study there, and his wife has been seen in London over recent months.
"Ultimately the preferences of his family were all that Mourinho needed to decide between Chelsea and United."
The reports from Portugal directly contradict United's claim that Moyes was always the man they wanted.
Moyes was unveiled as United's new manager yesterday, with club sources claiming he was the first choice to succeed Ferguson, who announced his retirement on Wednesday.
It has been claimed that Ferguson hand-picked his successor, having long admired Moyes's diligence and commitment to developing young players.
United legend and club director Bobby Charlton has previously criticised Mourinho's conduct, telling the Guardian that "a United manager wouldn't do that" when the self-styled 'special one' gouged the eye of Barcelona coach Tito Vilanova in 2011.
Moyes wanted to stay
Meanwhile Moyes has revealed he planned to stay at Everton next season but found the offer to succeed Ferguson irresistible.
Moyes told the BBC: "I wasn't planning on leaving. My contract was running out but we were planning for pre-season. All we've ever done is keep planning.
"I've got everything ready for next season and the chairman and everyone knows the route we need to take next season. This is a club competing to be in Europe."