Queen's Diamond Jubilee: 'Cheapskate' JP Morgan and British Airways Yet to Help Fund Pageant
Lord Salisbury attacks major companies for declining to donate to £10.5m royal jubilee junket on River Thames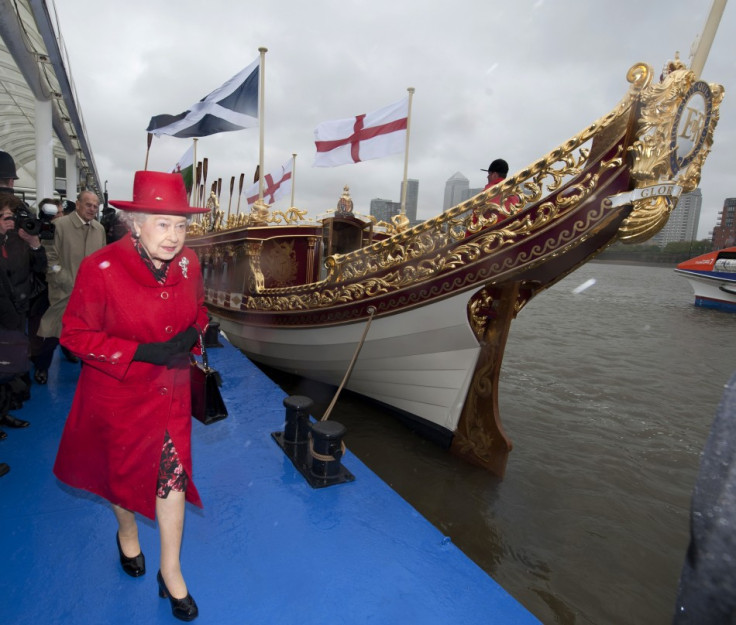 Major companies said to include JP Morgan and British Airways have been criticised for not putting their hands in their pockets to help pay for the Queen's £10.5m diamond jubilee pageant.
The event, on 3 June, will see thousands of boats form a procession along the Thames, with the Queen and other members of the royal family among the passengers.
As the date draws near, the ambitious project is struggling to reach budget. While organisers maintain there is no danger of it being cancelled, companies keen to use the riverside for corporate hospitality have been criticised for failing to help fund the event.
Lord Salisbury, organising the pageant, told Sky News that a lack of generosity by possible sponsors has caused a lot of extra work for organisers. The Telegraph and the Mail said that JP Morgan, British Airways and Unilever were among those who had not helped.
"We will get there, eventually, but the lack of generosity from British firms has given me a huge amount of unnecessary work and made the [fundraising] task an uphill struggle," he said.
"There are huge companies hosting huge parties watching a free show we're providing who have not made any contribution at all.
"Unless they start showing some generosity, I'll start naming them."
Salisbury said that most of the money raised had come from overseas, with the Queen insisting that no public money be used. He rebuffed claims that his decision not to cover boats with advertising had negatively affected donations.
British Airways declined to comment. IBTimes UK was still awaiting a response from JP Morgan but sources at the bank told the Mail that talks were taking place and a "sizeable donation" was likely to be agreed soon.
Dancing On Ice Judge Louie Spence Recreates Iconic Images of the Queen for Jubilee [SLIDESHOW]
© Copyright IBTimes 2023. All rights reserved.