Vatican leaks trial engulfed by bizarre sex, Silvio Berlusconi blackmail and secret services claims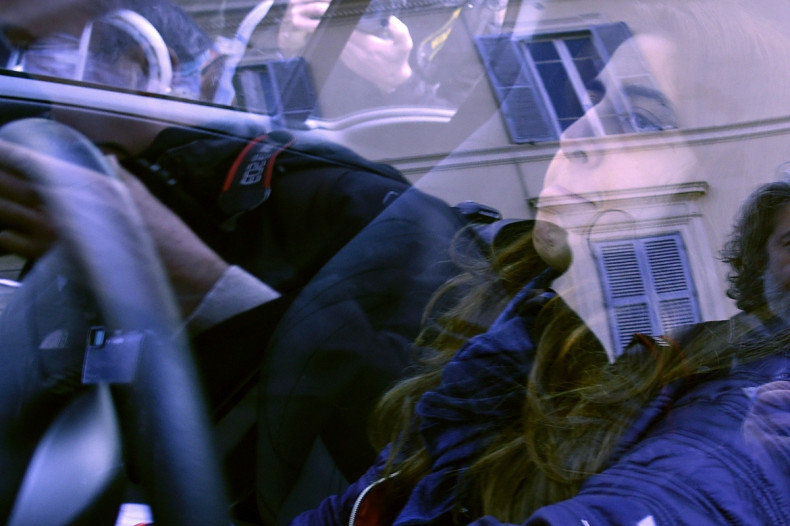 A series of outlandish claims of sex, blackmail and espionage have hit a controversial Vatican trial about the leaking of confidential documents. Most of the furore revolves around the only female defendant, Francesca Chaouqui, a PR expert appointed by Pope Francis to a special commission tasked with cleaning up Vatican sleaze.
She and her former boss, Father Lucio Angel Vallejo Balda, are accused of passing secret information on the Holy See's murky financial dealings to Italian journalists Gianluigi Nuzzi and Emiliano Fittipaldi, who are also on trial.
While the reporters have put up a common front, accusing the Vatican of attacking press freedom and falling short of international standards for justice, the same can not be said of Balda and Chaouqui, who have instead engaged in a war of words, blaming each other for the leaks.
In November, after the pair was arrested by authorities in the tiny city state, Chaouqui was quickly released upon agreeing to co-operate with authorities. She later claimed Balda was solely responsible.
The Spanish clergyman's shocking response arrived a few weeks later in the form of a deposition to his defence lawyer passed on to Italian newspaper La Repubblica, in which he claimed he was pressured into leaking the documents by Chaouqui after having sex with her.
The 54-year-old said he was seduced by the PR agent – 23 years his junior – in December 2014. After that encounter, believing she was a spy and fearing a possible scandal, he felt compelled to act as she pleased.
"I was ashamed of what I had done with Francesca and I thought of a scandal when I passed the documents, if it came out. My God," he said. "She told me she belonged to the Italian secret services and that her union with Corrado Lanino [Chaouqui's husband] was a front. She sent me pictures of Corrado with another woman, his real wife."
Chaouqui and her husband of 11 years, from whom she is expecting a child, denied the accusation flat, additionally suggesting Balda is homosexual. "I am ready to sue his lawyer for defamation," Chaouqui said. "Because of how he is, Balda wouldn't have enjoyed sleeping with me and if I were to cheat on my husband I wouldn't go with an old priest that doesn't like women."
"At the trial he had better take all this back, or I will leave him in his underpants," she added. Meanwhile she was placed under investigation by Italian authorities for having allegedly used her insider knowledge of Vatican affairs to blackmail former Italian prime minister Silvio Berlusconi and his brother Paolo.
Prosecutors in Rome are probing whether Chaouqui threatened the billionaire siblings with disclosing damaging information on them if they did not sack Fabio Marchese Ragona, a Vatican reporter for the Berlusconi family's newspaper Il Giornale, who had written articles critical of her work.
The PR agent allegedly claimed that if Ragona was not sent away, she would persuade Vatican authorities to positively answer a request for information made by Milan prosecutors who had inquired about Paolo Berlusconi's financial dealings with the Holy See bank, the Institute for Religious Works (IOR). The journalist was eventually held back from reporting on the Vatican for some months but Chaouqui has denied having anything to do with it.
Amid the turmoil caused by the trial and its claims Pope Francis has admitted it was a mistake to hire Balda and Chaouqui. "I think an error was made," Francis said, returning from a trip to Africa.