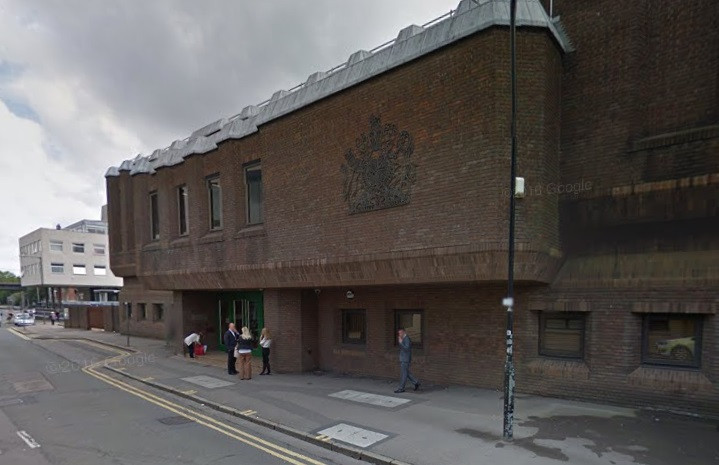 A feisty judge stunned a courtroom when she gave as good as she got when a Nazi thug launched a foul-mouthed tirade at her. Judge Patricia Lynch QC had sentenced racist John Hennigan from Harlow in Essex for 18 months after he insulted a black mother with her two young children in the town.
The 50-year-old had pleaded guilty to breaching an Anti Social Behaviour Order (ASBO) on 20 April 2015 by using racist language on Tanisha Ford. The order was made in April 2005 and prohibits Hennigan from acting in an anti social way or from using racist language.
It was the 50-year-old's ninth breach in 11 years when he appeared at Chelmsford Crown Court on 10 August. In total, Hennigan has amassed 23 convictions for 47 offences including eight previous breaches. This includes abusing a bus driver, pub door staff and raising an arm in a Nazi salute.
In one breach in October 2012 he made a Nazi salute in a pub and called black people "c**ns and "n*****s" an Old Bailey judge said he was "a disgrace to the values of this country". And today he turned his rage at Judge Patricia Lynch QC at the Essex court.
According to the Essex Chronicle he told the Judge she was "a bit of a c**t" to which she replied "you are a bit of a c**t yourself. Being offensive to me doesn't help." Hennigan then shouted: "Go f**k yourself" then again her honour replied "You too".
As Hennigan was caged, he banged on the glass panel separating the dock from the rest of the court, performing a Nazi salute and screaming "Sieg Heil" before starting to sing "Jews gas them all ...."
The outburst was particularly stunning when considering the details of his latest crime when he racially abused a black Caribbean woman named Tanisha Ford, and her two children, aged eight and six.
Prosecutor Lynne Shirley told the court that Ford had recently moved to the town and was hurt and upset when Henningan began abused her and her children. "She noticed the defendant waving at her," she said. "She approached him and he asked her if she was looking for a toilet. She said no, and that she was looking for Slimming World.
"He gave her directions. It seemed a normal conversation and she walked off but as she did Hennigan said 'I don't agree with inter-racial relationships. I like natural'.
"She was shocked and surprised and asked what he meant. He said 'I prefer white children'. She was shocked further. She said her children were natural and he said 'I'm just saying'," said the prosecutor.
Defending Hennigan, Harry Warner said: "He is a rather unfortunate man. He lives alone, is single and has been diagnosed and medicated for depression." The defendant said that he did not intentionally abused anyone.
But Judge Lynch told Hennigan before his tirade began: "Your offence is thoroughly unpleasant and repeated breaches of this order using the most unpleasant of language and causing distress. It's said custody would be distressing for you but it seems you never learn."