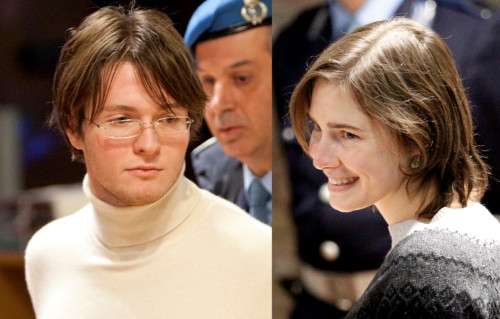 The Italian judge who convicted Amanda Knox and Raffaele Sollecito of the murder of Meredith Kercher, said it was "emotionally very tough" to make the decision.
26-year-old Knox was sentenced to 28 years in prison, while Sollecito, 29, was given a 25-year sentence for the 2007 murder of British student Meredith Kercher.
Their original sentence was overturned after an appeal in 2011, but the Italian Supreme Court demanded a retrial, led by judge Nencini.
Alessandro Nencini, who presided over the appeal court, which convicted Knox for second time, said the responsibility to cast the verdict that would affect so many lives was overwhelming.
Speaking to Italian newspaper Corriere della Sera, judge Nencini said: "I can say that in all these months, and in particular in the last meeting, we sensed the gravity of a sentence against young people and entire families. This is something that has affected many lives.
"I feel liberated because the moment of the decision is the most difficult," he said. "I also have children, and inflicting a sentence of 25 and 28 years on two young people is emotionally very tough."
He revealed that in the months before the trial the court had waded through "half a room" full of documentation in order to reach their conclusion. It took a further 12 hours of deliberation to reach a guilty verdict.
Judge Nencini did not reveal any specific reasoning behind the guilty verdict, saying only that the court settled on a motive that would be made clear in the written explanation, expected within three months, but he did state that it was a "shared" decision.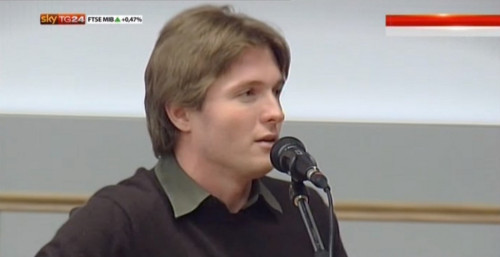 He added that Sollecito's decision not to testify in court may have worked against him.
"It's the defendant's right, but it certainly deprived the process of a voice," he explained. "He limited himself to spontaneous declarations. He said only what he wanted to say without letting himself be cross-examined."
Sollecito had attended the morning session of Thursday's court hearing, but then drove to Italy's northern frontier with Austria and Slovenia. He reportedly returned on hearing the verdict after which his passport was seized.
Knox did not appear at the trial, but sent a letter to the court saying she feared wrongful conviction.
Lawyers for both Knox and Sollecito have said they would appeal, saying there was no proof that they had committed the crime.
Prosecutors have claimed that Kercher was killed in an erotic game that went wrong, while in the recent trial it was suggested that the violent crime had its basis in a longstanding dispute over cleanliness in the shared flat.
Judge Nencini hinted at what the court believes to be the most plausible explanation for what happened on the fateful night that lead to the brutal murder of the British student, saying that up until 8:15 p.m. on the night of the murder, Knox and Sollecito had other plans. Knox was supposed to have gone to work at a bar, and Sollecito had planned to go to a train station to collect a friend's luggage.
"At the moment I can say that up until 8:15 of that evening, the kids had other plans, but they skipped them and an opportunity was created. If Amanda had gone to work, probably we wouldn't be here."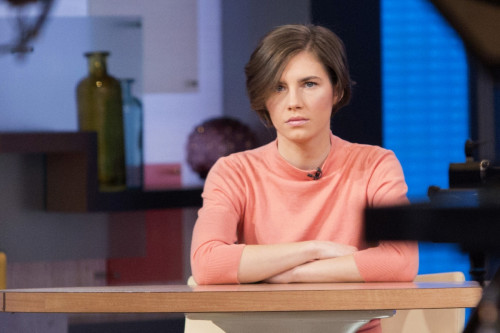 Knox has said she will never willingly return to Italy to serve any sentence if the verdict is upheld. In an interview filmed by the Guardian before the verdict was announced, she said: 'I'm definitely not going back to Italy willingly. They'll have to catch me and pull me back kicking and screaming into a prison that I don't deserve to be in. I will fight for my innocence.'
In the immediate aftermath of Thursday's ruling she told ABC News: "I am frightened and saddened by this unjust verdict."
A third person, Rudy Guede, was convicted in a separate trial and is serving a 16-year sentence.
Both Sollecito and Knox continue to deny involvement in the murder of Meredith Kercher.