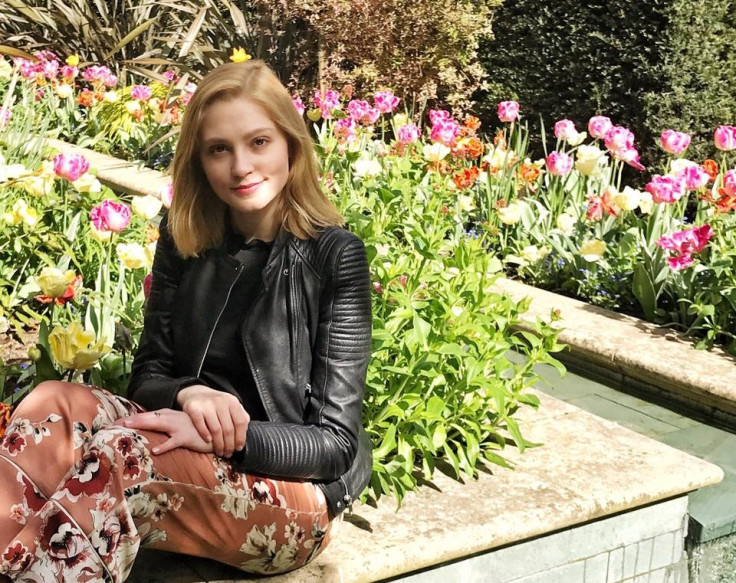 A judge who spared an Oxford University student from a jail after she stabbed her boyfriend because a prison sentence would damage her career prospects is being investigated. Ian Pringle QC handed Lavinia Woodward a 10-month suspended prison sentence after she admitted to unlawfully wounding her then partner by attacking him with a bread knife following a drunken argument last December.
At a previous hearing, Pringle described how he felt a custodial sentence for the 24-year-old would be "too severe" as it would affect her chances of becoming a heart surgeon.
The judge was condemned for giving Woodward a suspended sentence, with critics suggesting the same logic would not have applied had the defendant been a minority or from a poor background.
Speaking in May, Pringle said: "It seems to me that if this was a one-off, a complete one-off, to prevent this extraordinary able young lady from not following her long-held desire to enter the profession she wishes to, would be a sentence which would be too severe."
The Judicial Conduct Investigations Office (JCIO) confirmed it is investigating the judge's after receiving a complaint. However, the JCIO cannot investigate any judge's verdicts or sentencing decisions and instead is investigating Pringle's personal conduct after receiving a complaint.
Upon sentencing at Oxford Crown Court on 25 September, Pringle said there were many "mitigating circumstances" that resulted in Woodward receiving a suspended sentence.
These include her having no prior convictions, showing remorse, her "immaturity" and that she is found to be suffering from emotionally unstable personality disorder, a severe eating disorder and alcohol drug dependence.
He added: "Finally, and most significantly, you have demonstrated over the last nine months that you are determined to rid yourself of your alcohol and drug addiction and have undergone extensive treatment including counselling to address the many issues that you face.
"In particular, you have demonstrated to me since I adjourned this matter in May a strong and unwavering determination so to do despite the enormous pressure under which you were put and which has been referred to by your learned counsel."
The decision was widely condemned by those who believe others would not have receive the same sentence for the same crime. John Azah, chief executive of the Kingston Race and Equalities Council, told the Telegraph: "I always struggle with how the services legislate justice when it comes to Black Minority and Ethnic and white people.
"If she wasn't Oxford-educated, if she came from a deprived area, I don't think she would have got the same sentence and been allowed to walk free."
Mark Brooks, chair of the domestic abuse charity Mankind Initiative, added: "In terms of whether the genders were reversed, we would expect any man committing this type of crime to go to prison and rightly so."