'She's on cocaine': Frantic 999 call by boyfriend of Oxford medical student Lavinia Woodward
Judge said she was 'too clever' to go to jail, handing a 10-month suspended sentence for stabbing date.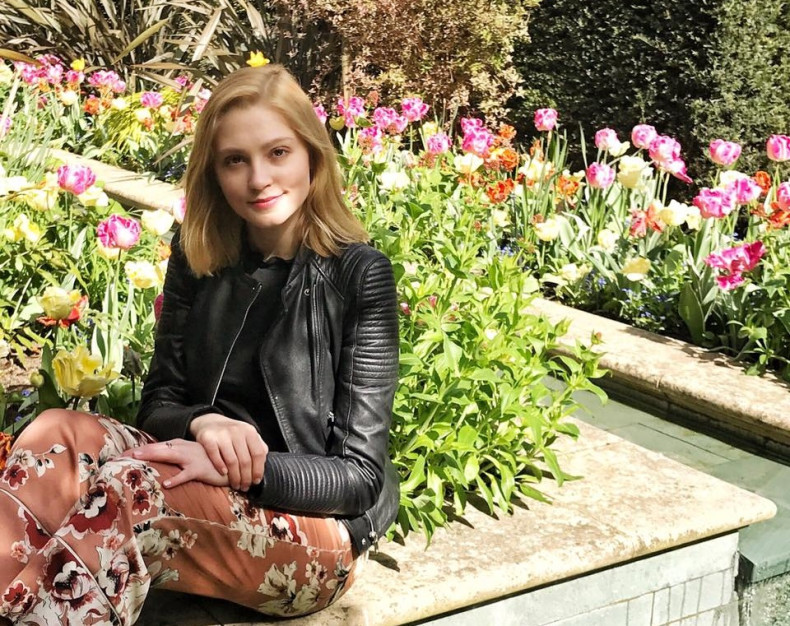 The boyfriend of Oxford student Lavinia Woodward made a desperate 999 call as she attacked him with a bread knife and told the operator: "She's on cocaine!".
Woodward, 24, a high-flying medical student who hoped to become a surgeon, was spared jail despite admitting stabbing her Tinder lover Thomas Fairclough in the leg.
Audio of Fairclough's frantic call to police reveals the moment he was stabbed by the student, at her room in Christ Church college.
During the recording, in which Woodward can be heard rambling in the background, Fairclough says: "I think my girlfriend has taken a lot of drugs and is throwing a lot of stuff around the house."
When the operator asks if she is on drugs, he replies: "Yes, she's definitely on cocaine at least." Woodward retorted: "I'm not."
Cambridge PhD student Fairclough, 25, is then heard shouting: "My hand! I've been stabbed by my girlfriend. Please come down here."
Woodward — awarded the highest first for many years at Christ Church college — also threw a laptop and glass jars at Fairclough, who needed four stitches to his wound.
Despite Woodward admitting unlawful wounding at an earlier hearing in May, Judge Ian Pringle described her as "an extraordinary young lady".
The judge acknowledged at the time that stabbing would normally result in a prison term, either immediate or suspended. But he said he would delay sentence, saying hindering her career prospects would be "too severe". The court heard that the student had already had articles published in medical journals.
Extraordinary young lady
Woodward returned to court from her mother's villa in Milan yesterday (25 September) to discover her fate. Judge Pringle handed her a 10-month sentence, suspended for 18 months.
Critics have argued that someone working on a factory production line might not have attracted the same level of sympathy from the courts.
Defending, James Sturman QC said Woodward had checked into rehab and moved to Italy after the court appearance in May but on returning to the UK lost a job in 48 hours after being recognised for being in trouble.
He said she would be going back into rehab after the case ended and had given up hope of returning to Oxford this year due to the publicity.
Sturman said the defendant was considering whether to do a PhD abroad or look for a research role at another university. The suspended sentence means she will remain free unless she commits another crime.
When the judge told her she was free to go, Woodward mouthed the words "thank you" and hurried from the dock in tears.
Describing the crime, Judge Pringle said: "Having met a few months before, in October 2016 you began a relationship with a student from Cambridge University [Fairclough]. Sadly, you were still suffering from the effects of a very damaging previous relationship with another who had introduced you to Class A drugs."
"On December 30, 2016, your partner paid you a visit in your accommodation in Christ Church college. It rapidly became clear to him you had been drinking. He tried to discourage your drinking without success."
Distressed state
The judge continued: "As the evening progressed, you became increasingly volatile. At one stage your partner contacted your mother over Skype in order to seek her assistance over what to do about you.
"When you discovered this you became extremely angry, starting to throw objects around. It is clear from the transcript of the 999 call that your partner summoned the help of the police before you picked up a bread knife which was in the room and struck a blow with it to his lower leg.
"In the course of the incident two of his fingers also received cuts. Your partner managed to partly restrain you, albeit you then started to turn the knife on yourself and he had to further disarm you to prevent further self-harm.
"When the emergency services arrived it was abundantly clear that you were intoxicated, deeply distraught and mentally disturbed. You were taken to the police station in a very distressed state.
"Fortunately the wounds your partner received were relatively minor. The two one-centimetre cuts to the fingers were treated at the scene and the cut to the leg was closed with three stitches."
Fairclough, who she met on Tinder eight months before the attack, was not in court.