Newly released documents have revealed that the UK advised Swedish prosecutors to not come to London to interview WikiLeaks founder Julian Assange, an outcome that could have brought a quick resolution to what has become a five-year case. The latest revelations come more than three years after Assange sought asylum in the Ecuadorian embassy in London after being accused of sexual molestation and unlawful coercion by two women in Stockholm in 2010.
Assange has strongly denied the claims, suggesting that it may be part of a conspiracy to eventually force extradition to the US in order to face charges over leaking secret government documents. Assange has consistently agreed to being questioned by Swedish prosecutors on the condition that it takes place in the UK, however this is yet to take place.
An investigation by L'Espresso uncovered files - through Freedom of Information Act requests in Sweden and the UK - that show how a lawyer from the Crown Prosecution Service (CPS) told prosecutors in the Assange case to not question him in London as it would prove to be beneficial for the defence.
"Even if the defendant was to consent to such an interview (by appointment) on a mutually agreed basis, the defence would without any doubt seek to turn the event to its advantage," Paul Close, CPS special crime division lawyer, said in an email to Swedish magistrates in January, 2011.
"It would inevitably allege it was conclusive proof that the Swedish authorities had no case whatsoever against him [Assange] and hence the interview was in the hope that he would make a full and frank confession. He would of course have no obligation (under English law) to answer any questions put to him."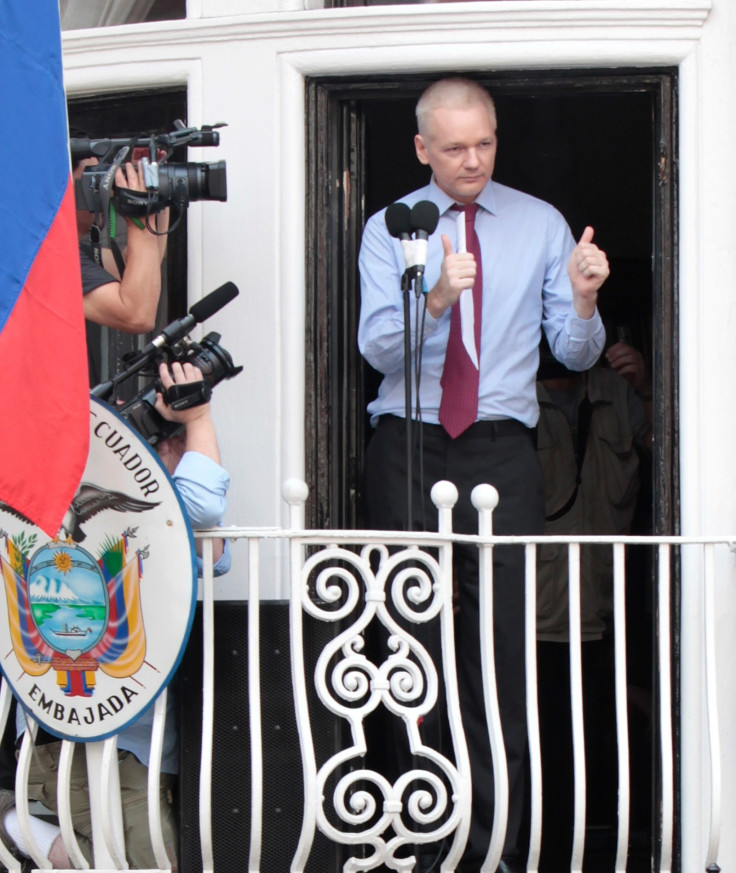 Close goes on to suggest that Assange and his lawyers may try to claim that "inducements or threats" were made by the interviewers that would compromise the prosecution. In order to avoid this, Close claims the appropriate strategy would be to wait until his surrender to Sweden in order to interview him. In a later email, Close states: "I am sure you can guess what I would just love to send to you as a Christmas present."
Three of the four allegations against Assange reached a five-year expiry date under Swedish law in August, however the remaining allegation is not set to expire until 2020. It is estimated that the UK government has spent close to £13m guarding the Ecuadorian embassy.
A representative of Assange said at the time: It's quite obvious that the Swedish authorities waited all these years. He doesn't have to clear his name. He has been asking to be interviewed in London for five years - he has asked for this to be moved forward. It's come to a time to end this. That case should be dropped as well."