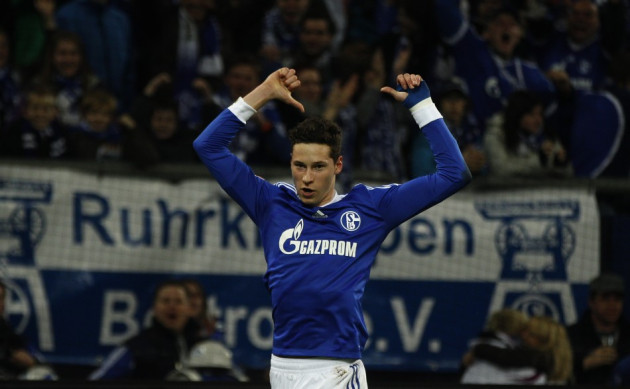 Schalke have admitted they would have no choice but to listen to offers for Julian Draxler if an appropriate bid were to come in, news that may catch the interest of Chelsea and Manchester United.
The 19-year-old has honed his reputation as one of the brightest young talents in the Bundesliga, enjoying another inspiring campaign which urged his club to offer him a new five year contract to fend off interest from Arsenal and Bayern Munich.
But Draxler's new long term deal has done little to deflect speculation surrounding his future. The attacking midfielder did little to dispel reports linking him with a move away from the Vetlins Arena by suggesting it would be very hard to turn down a move to United or Chelsea, or indeed one to Barcelona or Real Madrid.
Schalke are desperate to hold onto Draxler, who has already been capped six times at senior level for Germany, but club president Clemens Tonnies admits the club will have little choice but to consider any acceptable bids that come in.
"Of course we want to keep hold of him, Julian is an important figure in Schalke, Tonnies told Express.
"But if we want to be fair with him, then maybe we have got to consider letting him move abroad sooner or later.
"If someone like Real Madrid where to enquire about him, what should I say? Don't talk to them? Get serious."
Draxler, who became the youngest player ever to make 100 appearances for Schalke last season, has given every indication that he will remain with the club for the 2013/14 campaign in signing his new deal, but has himself indicated a move to La Liga or the Premier League would be extremely difficult to turn down in the future.
"Which boy doesn't dream about playing for Real, Barca, Chelsea or Manchester United? That's nothing to be ashamed of," the teenager was quoted as saying earlier this month.
The Germany international's contract which runs until 2018 includes a €45.5m release clause, which could prove to be a stumbling block for some clubs vying for his signature.