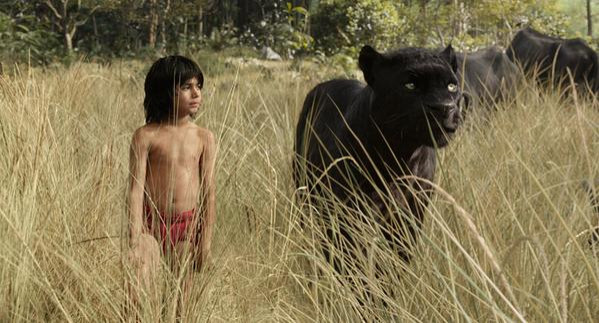 The original became a childhood classic thanks to its gentle singalongs but the live-action remake of The Jungle Book will not be for the faint-hearted. Disney has released the first trailer for the reboot and it appears to be taking a much darker direction than the original animation.
Directed by Jon Favreau, the movie's teaser features the terrifying yet seductive voice of python villain Kaa, played by Scarlett Johansson, who is heard enticing young orphan Mowgli, played by Neel Sethi. In her voice-over, which progresses from inviting to sinister, the actress says: "Are you alone out here? What are you doing so deep in the jungle? I'll keep you close. Let go of your fear now and trust in me."
Interspersed with sharp CGI of the wild animals, Mowgli comes face to face with Kaa towards the end of the trailer after running for his life through the jungle. The reimagining will also star Idris Elba as Shere Khan, Ben Kingsley as Bagheera, Bill Murray as Baloo, Lupita Nyong'o as Raksha and Christopher Walken as King Louie.
Watch The Jungle Book trailer:
Speaking to Access Hollywood as the trailer premiered on 15 September, Favreau said: "There's so much technical stuff we're doing. Every time someone would come to the set, I'd show them behind the curtain. It's just a unique way to make a movie. When you're excited about what you do, you like to share it. For so many people who are curious about movies, you always have a good audience so you don't feel like you're losing them."
The trailer does not include any of the songs made famous by the original such as Bare Necessities, but Favreau has confirmed it will feature some of the soundtrack. The 48-year-old said in a Twitter Q&A: "We wanted to include enough music to satisfy people who grew up w 67 film but not make it a musical or betray action tone."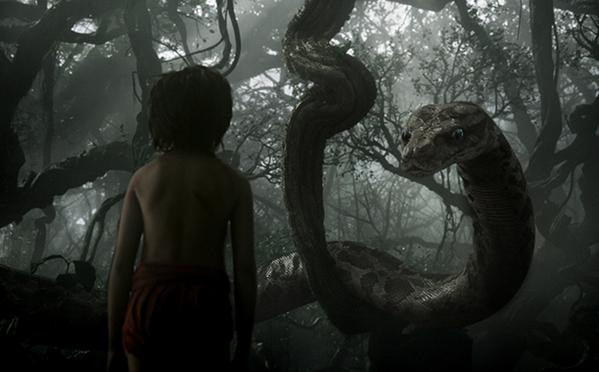 The Jungle Book is just the latest in a growing line of live action remakes from Disney, such as Cinderella and Maleficent aka Sleeping Beauty. When asked why he decided to get involved with the project, Favreau told a Twitter user: "Disney was passionate about JB & 67 film is one of my oldest memories. New tech offers a way to tell the story in a fresh way."
The Jungle Book was first released in 1967 and told the story of orphan Mowgli who is raised in the jungle by wolves who eventually try to convince the boy to live the rest of his life in human civilisation. The reboot is scheduled for release on 15 April 2016 in the UK.