Update: The global trailer for Jurassic World is out.
The second official trailer for Jurassic World will be released on Monday, 20 April.
Director Colin Trevorrow confirmed the news on Twitter.
Trailer Monday. First of three posters today. I'm in second grade, waiting for my turn to read out loud to the class.

— Colin Trevorrow (@colintrevorrow) April 17, 2015
Trevorrow has added a new twist in the sci-fi action thriller Jurassic Park series by including a genetically-engineered hybrid dinosaur called the Indominus Rex.
Click here to watch the trailer via live stream on Universal Picture's YouTube account, and click here to watch it online on the Jurassic World website.
Several reports have confirmed that the first look of the Indominus Rex which is most likely to be seen in the Jurassic World trailer. Although teased several times earlier, the first full look of the beast is yet to be revealed.
Previous Jurassic World previews state that Indominus Rex will go on a killing spree, and Chris Pratt, who plays dinosaur expert, Wrangler Owen had also warned that she is "killing for sport."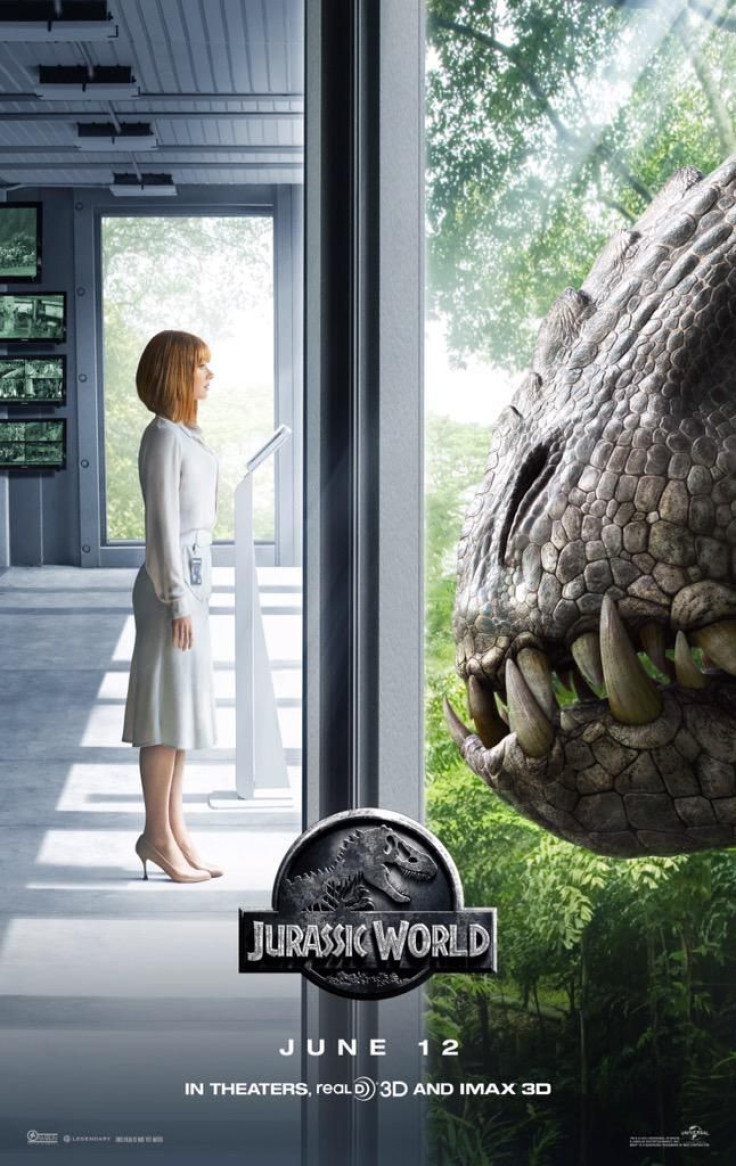 Bryce Dallas Howard who stars as Claire Dearing (pictured above with the Indomnius Rex), works for the Masrani Global corporation that runs Jurassic World in the film.
Claire, as teased in previous trailers, ends up finding her inner bad-ass once the Rex gets loose, prompting her to set out and rescue her nephews, while also trying to help protect the park's other guests.
The movie stars Chris Pratt, Bryce Dallas Howard, Jake Johnson, Vincent D'Onofrio, Irrfan Khan, and Ty Simpkins.
Jurassic World opens in the US in theaters on 12 June, 2015.