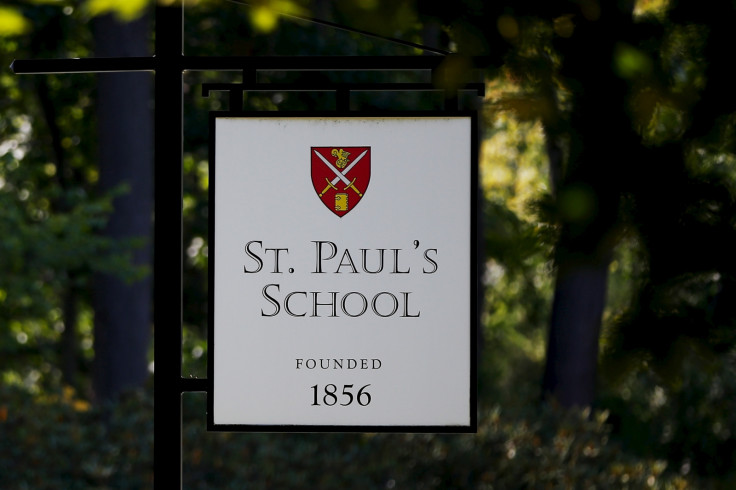 Jurors have entered the deliberation phase in the rape trial of a former student at an elite New England prep school after hearing closing arguments by the 19-year-old defendant's defence team and prosecutors. The jury must decide if the former student of St Paul's School raped his 15-year-old schoolmate last year or if she accused him in order to save her reputation.
Owen Labrie is accused of raping his then 15-years-old classmate days before graduating from the elite New Hampshire boarding school. During six days of testimony, Labrie contended that he and the girl, now 16, had a consensual meet-up that stopped short of sex.
However, the alleged victim told the court that she expected to kiss Labrie last year when he invited her to the roof of one of the campus's buildings. Instead, she claims, Labrie raped her. According to Reuters, a prosecutor told jurors that Labrie told a friend that he had used "every trick in the book" to get her to have intercourse with him.
"You only need tricks if someone says no," Assistant Merrimack County Attorney Joseph Cherniske said. "You only need tricks when someone is not agreeing to take off her clothing. You only need tricks when you don't have consent." The alleged victim claimed she told Labrie "no" at least three times.
However, Labrie's defence attorney J W Carney attempted to place doubt in the girl's rape claims, saying that she only accused Labrie of rape when rumours of their encounter began to circulate around campus. Carney said the girl "had to make a decision whether it would be her reputation that would go into the toilet or Owen's and she took the easier choice."
The alleged victim testified that she did not immediately report the incident to authorities because her family was on campus to celebrate her older sister's graduation. The incident was reportedly part of a "senior salute," a tradition at the 159-year-old prep school in which seniors attempt to spend time with underclassmen they want to kiss, date or get to know before heading off to university.
According to USA Today, during the trial Labrie was asked to explain a message sent to school friends that described the tradition as "an eight-week exercise in debauchery, a probing exploration of the innermost meanings of the word sleaze bag."
The jury, consisting of nine men and three women, will deliberate on three charges of felony sex assault, which carry a sentence of up to 20 years in prison each, and other charges.