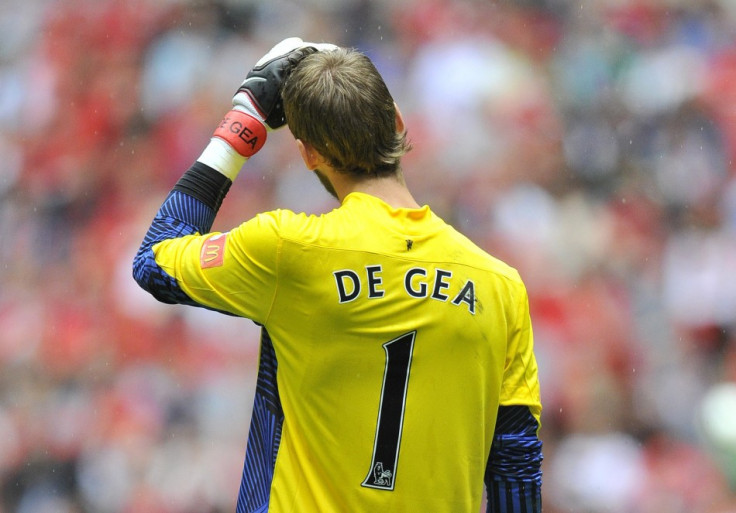 Match of the Day pundit Mar Lawrenson has questioned Manchester United goalkeeper David Gea following his hit and miss start to life at Old Trafford.
The Manchester United youngster, who moved to the Premier League in the summer from Atletico Madrid, was signed as a long-term replacement for the recently retired Edwin Van der Sar, but the aforementioned Liverpool legend suggests the jury is still out on the precocious Spaniard.
De Gea's mistake during last week's encounter against Benfica in the Champions League has undermined Manchester United's efforts to qualify as group leaders, and Lawrenson believes they need their £17 million signing to establish himself immediately because the Red Devils can ill-afford to carry a passenger during their inevitable pursuit for honours.
Lawrenson acknowledges the player has great potential but believes the youngster needs to bulk up a bit in order to illustrate a greater command of his Manchester United penalty area.
"David De Gea cost £17million and yet the jury is still out on the Manchester United goalkeeper." Mark Lawrenson told the Daily Mirror.
"After three and a half months in the Premier League, you would have expected a bit more.
"Certainly for that sort of money you cannot talk too much about potential, or him being a work in progress and still developing.
"De Gea is only 21, and we always knew that following on from Edwin van der Sar was going to be a huge challenge.
"This week's mistake in the Champions League merely highlighted the fact that De Gea has not made himself the untouchable first choice that Sir Alex Ferguson would have wanted.
"The fact is that Ferguson will want an established No.1 by January and the United boss will not care about reputation or how much they cost.
"Anders Lindegaard has done well whenever he has come in and has shown he is ready to try to establish himself.
"De Gea has been decent. But no more."
The Match of the Day pundit concedes it took Manchester United legend Peter Schmeichel some time to adjust to the rigours of English football, yet he suggests the Dane displayed a greater physical presence than De Gea has thus far.
"It took Peter Schmeichel a while to fit in but not, in my opinion, this long.
"That's part of the problem.
"You will always get compared to the likes of Schmeichel and Van der Sar, because they are down as United legends.
"De Gea looks does not look as if he fills the goal yet, either in stature or size. In many ways, he looks as if he needs bulking up.
"In fairness, De Gea looks as if he has got really good feet and his error against Benfica was something of a rarity in that regard.
"But the truth is that if they hadn't conceded that goal against Benfica, United would have gone on to win - and win more comfortably.
"That's the difference, and value, a top keeper can bring.
"De Gea needs a bigger presence.
"United will surely get him pumping weights as quickly as possible because he needs physical strength in his armoury.
"De Gea does not command his penalty box in the way that Van der Sar or Schmeichel used to. He is a younger, more inexperienced man but must add that to his game.
"He needs to come out and smash people.
"De Gea played against Stoke early on and Fergie talked about him getting knocked about and learning the hard way.
"The Spaniard had a decent game that day, not perfect, but decent. But he should have learned from that and pushed on.
"He needs to start really being a big keeper in every sense for United for Fergie's team to push on from here, both in the Premier League title race and for the rest of the campaign.
"You cannot win the title without a top class keeper and, while De Gea has massive potential, he needs to start performing at the top level week-in and week-out to really establish himself."