After all of Donald Trump's pointing out about Hillary Clinton keeping official emails on a private server, comes word that Donald Trump has been accused of wiping out emails that were the focus of a recent court case.
A judge was told that business email communications between 1996 and 2001 were destroyed, when he ordered them to be turned over as part of a 2006 lawsuit filed by Donald Trump's casino company.
Trump insisted that Trump Organisation emails were routinely destroyed and that his business had absolutely no emails from the time in question: 1996 to 2001, reports USA Today.
The judge's response was incredulous. "He has a house up in Palm Beach County listed for $125 million (£88m), but he doesn't keep emails," Judge Jeffrey Streitfeld said of Trump in the court transcripts. "That's a tough one."
Streitfeld also added: "If somebody starts to put forth as a fact something that doesn't make any sense to me and causes me to have a concern about their credibility in the discovery process, that's not a good direction to go, and I am really having a hard time with this."
While Trump Organisation HQ was equipped with high-speed Internet and email at the time, Trump's former tech director said executives routinely used personal accounts separate from the building server, in effect rendering most of the business communication — and some documents — secret from internal networks.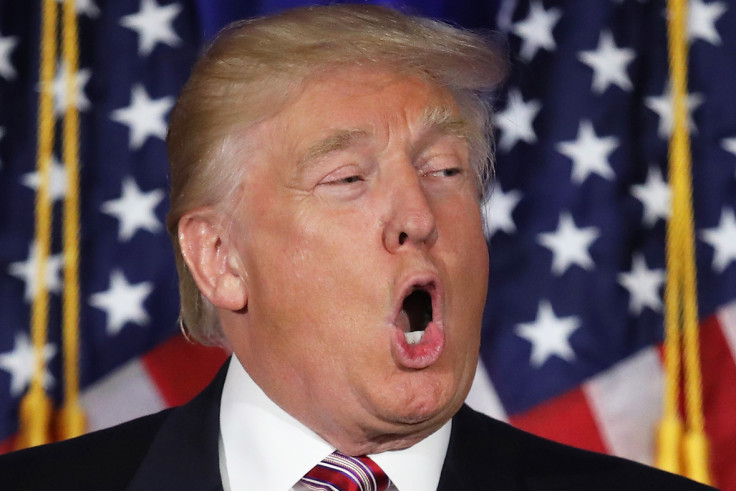 Clinton has come under heavy fire from Trump and Republicans for a similar practice of exclusively using a private email server while she was secretary of state, and deleting messages she said were personal. "And where are your 33,000 emails that you deleted?" Trump asked Clinton in a campaign tweet.
Early in June 2016, Trump told CBS, "What she did is a criminal situation. She wasn't supposed to do that with the server and the emails."
In Trump's case, the emails were critical in the lawsuit his publicly traded casino company, Trump Hotels and Casino Resorts, had filed against an employee.
Trump said the worker had discussed setting up a casino on Native American land, then left the Trump company and carried out the business idea with a new group of companies. Trump sued, arguing that he deserved the rights to some of the profits because the idea was cooked up at his operation. The sued companies told him to prove it and produce documents demonstrating that the operation had first been developed at his business.
The judge agreed and ordered Trump Hotels to hand over emails, financial documents and executive meeting calendars.
He didn't. The defendants accused him of wilfully destroying evidence. But the case was settled out of court ,and the judge never made a ruling on the destruction of evidence.
Trump has allegedly been found usually at the other end of lawsuits, as it was recently reported that he had been hit with thousands of suits claiming he had not paid his bills to private workers and subcontractors, USA Today discovered.