JK Simmons has been cast in The Justice League films, opposite Henry Cavill and Ben Affleck. The Oscar-winning Whiplash star is set to play Gotham City police Commissioner Gordon, a role made famous by British actor Gary Oldman in Christopher Nolan's The Dark Knight trilogy and similarly Ben McKenzie in Fox's popular television series, Gotham.
The eagerly-anticipated movie will see heroes Batman (Ben Affleck), Superman (Henry Cavill), Wonder Woman (Gal Gadot), Aquaman (Jason Momoa), the Flash (Ezra Miller) and Cyborg (Ray Fisher) team up to combat a threat beyond each member's capabilities. Amy Adams and Amber Heard will also star.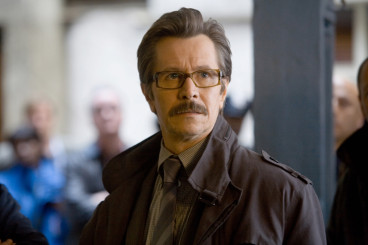 Chris Terrio wrote the screenplay for the movie, which will be released in two parts by Warner Bros. It is being produced by Charles Roven and Deborah Snyder as well as director Zack Snyder. Part One will start shooting in mid-April and is set to reach US cinemas on 17 November 2017, while Part Two will be released on 14 June 2019.
The Justice League's Gordon won't mark Simmons' first comic book-inspired movie role, having already been a part of the Marvel Cinematic Universe in Sam Raimi's Spider-Man trilogy which began back in 2002. In those movies, Simmons played loud-mouth newspaper editor J Jonah Jameson, a passionate Spider-Man cynic who just so happened to be Peter Parker's boss unknowingly.
As both universes grow extensively with the volume of films they put out, it's becoming more of frequent trend that some actors which star in each movie have appeared as a character in the 'rival' franchises too. Affleck for example, who is set to debut his version of the titular Caped Crusader in the soon-to-be-released Batman v Superman: Dawn Of Justice previously played Daredevil under the Marvel umbrella while Deadpool's Ryan Reynolds played DC Comics' hero Green Lantern on the big screen back in 2011.
For more entertainment news follow A-List on Twitter @Alistinsider