Earlier in December, it was announced that the next Mission: Impossible movie would buck the franchise's trend of having a director for each film, by bringing back Rogue Nation helmer Christopher McQuarrie for the next installment. Now Paramount Pictures look to bend the rules a little further by having Swedish actress Rebecca Ferguson reprise her role as Agent Ilsa Faust.
Discounting Michelle Monaghan's uncredited cameo in fifth movie Ghost Protocol after starring more prominently in Mission: Impossible III before it, Ferguson's return would make her the first leading lady to make a repeat appearance within the series. And according to ShowBiz411, Ferguson has been practically "signed, sealed and delivered" ahead of "part 6," so it looks very likely to happen.
As expected, Tom Cruise will also be reprising his role as super-skilled IMF agent, Ethan Hunt. Regulars Simon Pegg and Jeremy Renner are also likely to feature in the sequel. It's unsurprising that Paramount is keen to keep as many things the same as Rogue Nation given its success. Its takings at the box-office, which amounted to $682 million (£453m) made it the second highest-grossing movie of the series, just falling short of Ghost Protocol's $694m. It also received overwhelming positive reviews by critics, who particularly praised the mature treatment of Ferguson's character and her platonic and levelled relationship with Hunt.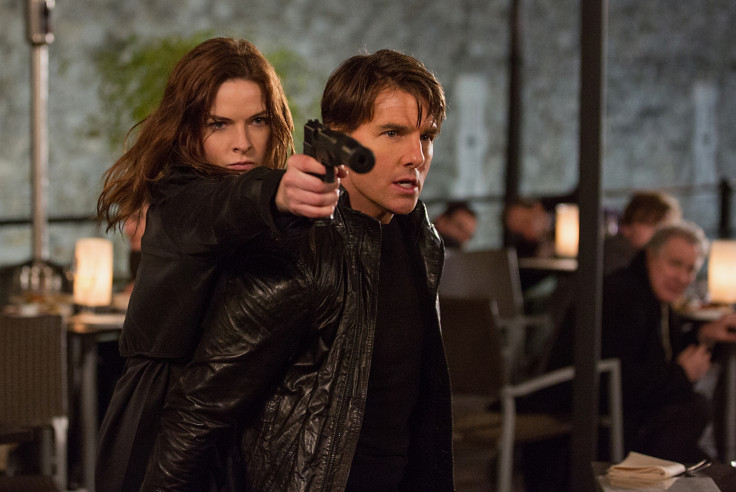 It was a refreshing set-up within the action genre, and seems to be something that McQuarrie is keen to maintain in further movies. In a recent podcast interview with Empire, the screenwriter-turned-director revealed one of the rules he and Cruise considered "sacred" in Rogue Nation: Ilsa could "never be the 'woman in peril." He also explained that they ended up changing aspects of Ferguson's character in order to deliver the perfect mix of a tough and uncompromising agent and a vulnerable character with a dark backstory.
Following her breakout role in Rogue Nation, Ferguson has well and truly become one-to-watch within the industry, and an actor that many studios have had their eye on in the last few months. She's already signed on for the movie adaptation of Paula Hawkins' novel The Girl On The Train opposite Justin Theroux and Emily Blunt, and has also been considered for roles in upcoming superhero blockbusters Captain Marvel and Gambit.
For more entertainment news follow A-List on Twitter @Alistinsider