Amber Rose and Piers Morgan's prolonged Twitter battle has reignited the debate on the definition of feminism. It all started when the former stripper, Rose, posted an image of her unshaven crotch on social media.
The model and beauty entrepreneur linked her controversial image, in which she is seen casually reclining on a staircase while wearing nothing but a black bikini top and a fur coat, with feminism. The Good Morning Britain show host criticized the semi-nude image, and even called it an act of pornography and "attentionseekinism".
The duo had a heated debate on social media over the issue. Rose was furious with the television show host and tweeted: "Pornography? u seem like the type of guy 2 use porn at ur convenience when ur lonely & horny then down porn stars after." Morgan replied her back saying: "You seem like the type of girl who'd star in it."
To support his views, the 52-year-old British journalist retweeted views from other celebrities who believe shedding clothes in public has nothing to do with feminism. "Stripping is far from empowerment," Morgan retweeted singer Afton McKeith's views.
He also posted singer Pink's quote that she had shared on Women's Day 2016. "Shout out to all women, across the world, using their brains, their strength, their work ethics, their talent, their "magic" that they were born with, that only they possess," the singer's powerful message reads. Many thought, she was throwing shade at Kim Kardashian for posting a naked selfie.
"It may not bring you as much attention or bank notes as using your body, your sex, your tits, your asses, but women like you don't need that kind of 'attention'. In the quiet moments, you will feel something deeper than the fleeting excitement resulting from attention. You will feel something called pride and self-respect. Keep on resisting the urge to cave. You will never have to make silly excuses for yourself," her message continued.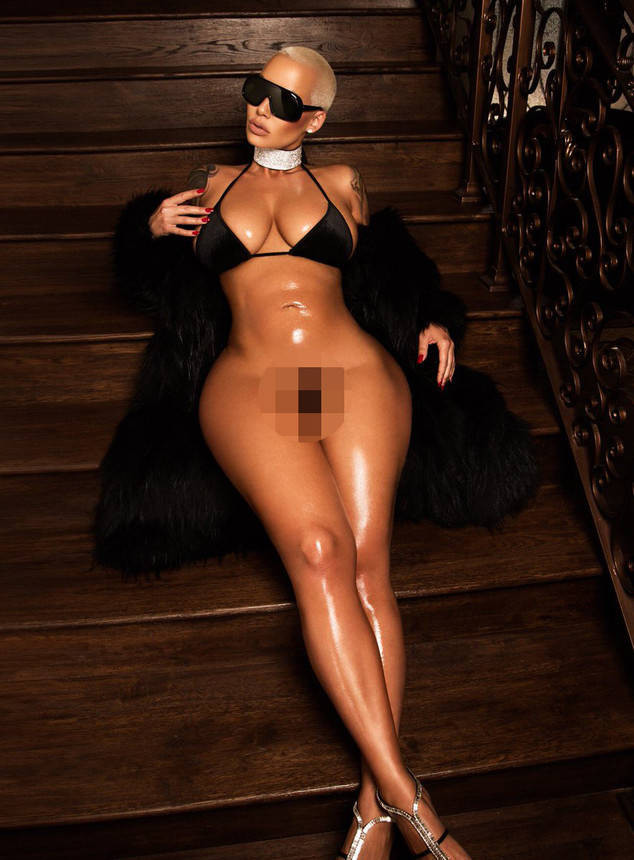 Agreeing with Morgan's view on the controversial topic, TV show host Karen Danczuk said: "Have to agree with @piersmorgan , doing revealing pics for social media ISN'T empowering women it's attention seeking. Trust me I know."
While many on social media said they see no correlation between nudity and empowerment, others were lauding the celebrity for her blunt views on feminism. Few commentators were of the opinion that baring one's body only advocates "sexual liberation," and not women empowerment.
"It seems like you're advocating for sexual liberation, not for actual women's rights, you should be more intentional in regards to that," a social media user commented on Rose's post.
While another argued: "That does include women right. Her picture was about double standards, she also talks about other important topics women deal with." Another of her fan supported her saying: "Doesn't matter whether I'd do it or not. I support her right & choice to express her feminism in any way she chooses."
Few people on the social media site slammed the model for her NSFW post, saying the image was an attempt to seek attention. "Your desperation & barely disguised attention seeking is insulting to most decent women who fight for equality thru their achievements."