Justin Bieber fans are begging the singer to cancel his UK tour dates in the wake of the 22 May terror attack at Ariana Grande concert in Manchester that claimed 22 lives and injured 59.
Over the summer, the Canadian heartthrob is due to perform around the country, including at the British Summertime Festival in London's Hyde Park on 2 July.
Fans are rallying on social media urging his manager, Scooter Braun, to cancel Bieber's tour citing safety concerns for both the fans and the singer himself.
One user wrote on Twitter, "For security reasons, cancel Justin's show in the UK, I beg you, with all my heart, please @scooterbraun" Another "Belieber" fan fan begged with a sad face emoji, and wrote, "Scooter please for security reasons Justin's shows in UK has to be canceled we beg you!"
"Please cancel these shows for Europe, for the safety of everyone, even for Justin's please" wrote another user. However, some fans of the singer insisted that he should continue with his concert and stand his ground against such terror threats.
One user wrote: "My follow spree continues believers don't be scared Justin will not cancel Purpose tour #Justin4MMVA #Rebelz #Malikai" Another fan urged, "Unfortunately no country is safe guys. We gotta keep living, showing that no matter what we are stronger than them !"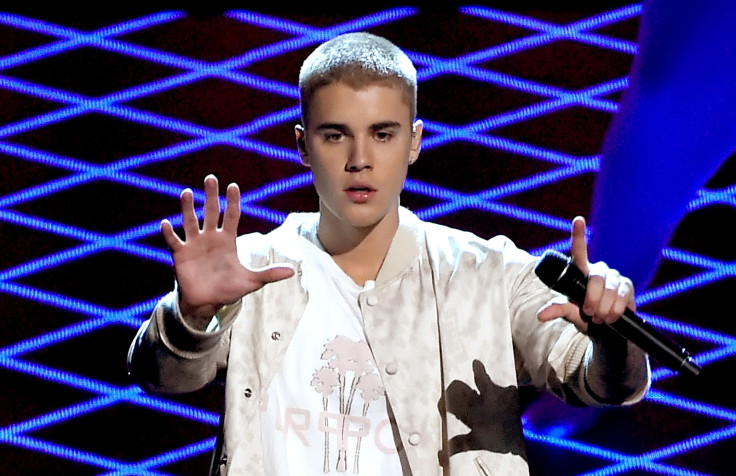 Braun, who also manages Ariana Grande's tour, released a statement on Twitter following the attack. He wrote, "Tonight out hearts are broken Words cannot express our sorrow for the victims and family harmed in this senseless attack."
He concluded his post saying: "We mourn the lives of children and loved ones taken by this cowardly act. We are thankful for the selfless service tonight of Manchester's first responders who rushed towards danger to help save lives. We ask all of your to hold the victims, their families and all those affected in your hearts and prays."
Grande also took to Twitter to express her grief at bombing and wrote: "From the bottom of my heart, I am so so sorry. I don't have words," she tweeted following the attack."