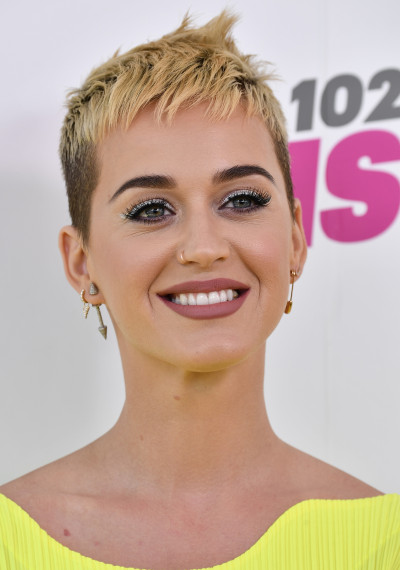 Katy Perry has addressed her infamous feud with Taylor Swift while appearing on James Corden's Carpool Karaoke segment of Late Show Primetime Special.
The 32-year-old Roar singer revealed that she tried to end the drama with Swift before she released her Bad Blood song from 1989 album in 2014. The two singers have been publicly feuding for a few years now without calling each other by name.
The Teenage Dream hitmaker said, "There's a situation. Honestly, it's really like she started it, and it's time for her to finish it." The songstress has been publicly feuding for a few years now. Many fans believe that Taylor's Bad Blood song is about Perry. It is also assumed that Perry's Swiss Swiss track is a diss song about Swift.
"I tried to talk to her about it and she wouldn't speak to me," she tells Corden in the video.
She continued, "I do the right thing any time that it feels like a fumble. It was a full shutdown and then she writes a song about me, and I'm like, ok, cool, cool, cool, that's how you want to deal with it? Karma!"
The 32-year-old singer added, "But what I want to say is that I'm ready for that BS to be done. Now, there is the law of cause and effect. You do something, there's going to be a reaction, and trust me daddy, there's going to be a reaction. It's all about karma, right? I think personally that women together, not divided, and none of this petty bulls**t, women together will heal the world."
When James asks if she receives a text from Swift that just says "The beef is off the grill" would she let go off the feud, Perry replied by saying, " One hundred percent."
Previously, Andy Cohen had revealed that Swift threw major shade at her nemesis, Perry at the 2016 Met Gala after-party. The Watch What Happens Live host has released his book Superficial: More Adventures From The Andy Cohen Diaries, wherein he writes, "Why I felt I needed to get involved I will never know (maybe I was auditioning for her squad?), but I innocently said exactly the wrong thing to her, which was: 'Your friend Katy is sitting in the corner and there's plenty of room around her.'"
"Katy who," the 26-year-old singer allegedly asked the 48-year-old radio host and author and told him that the Roar singer is the exact opposite of her friends. "I said, 'Perry,' at which point she clearly let me know that she's the exact opposite of her friend," Cohen wrote in his book.